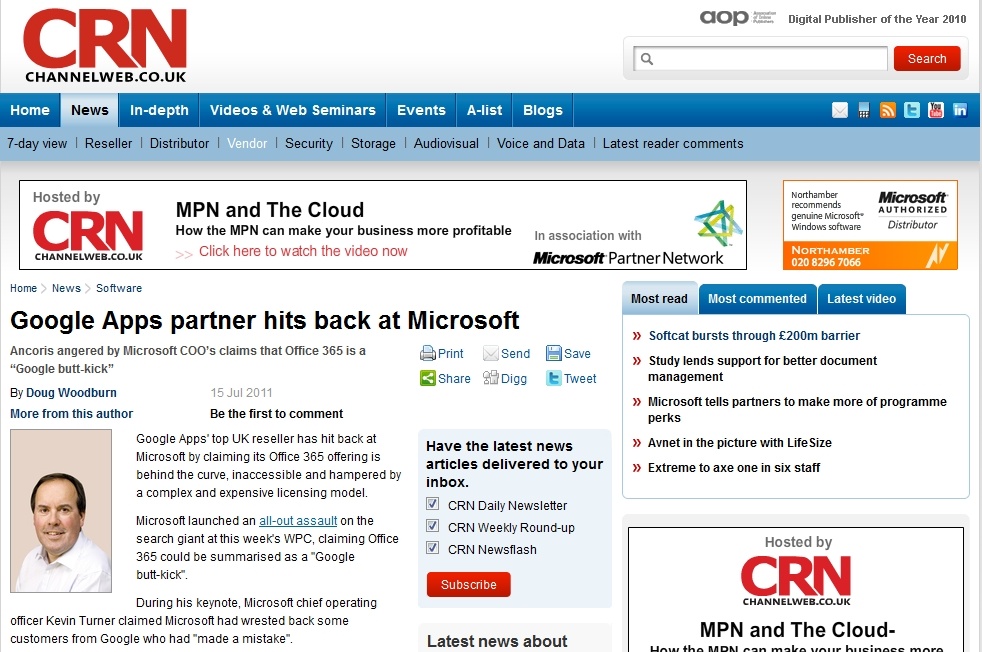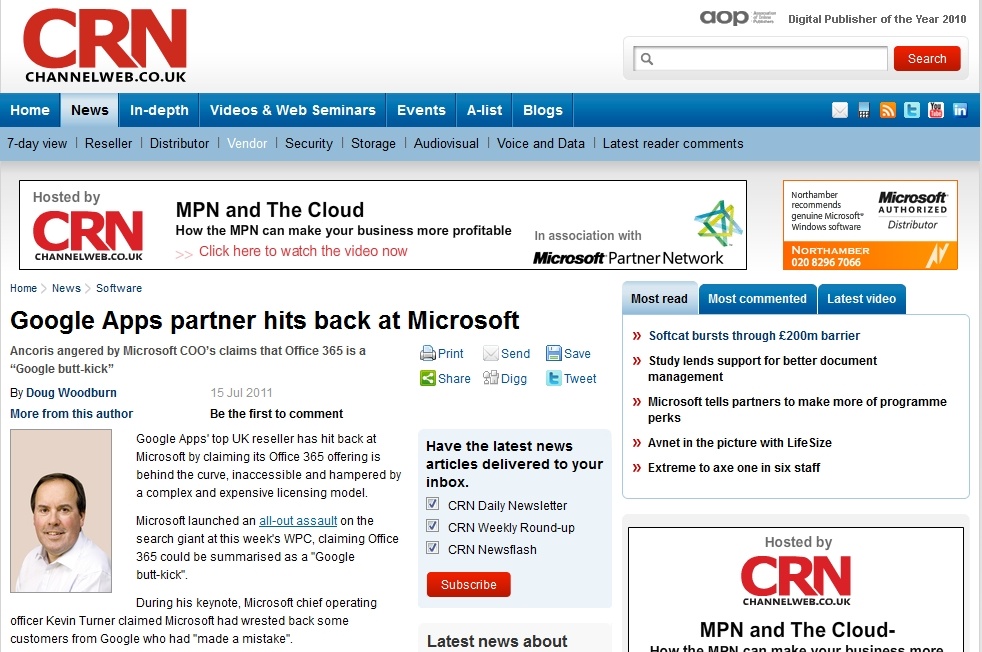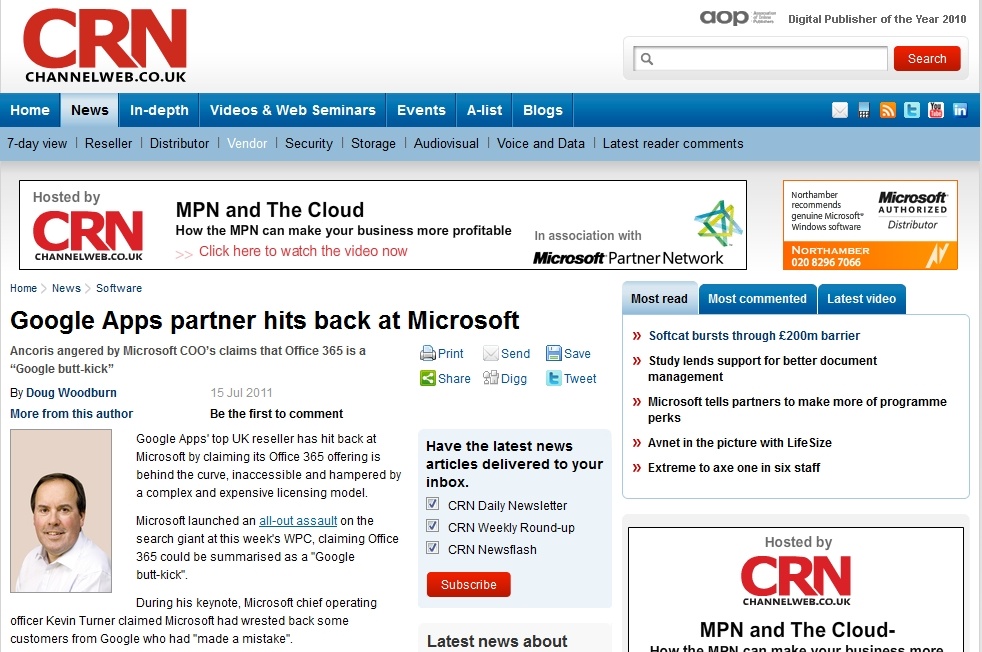 Microsoft launched an all-out assault on the search giant at this week's WPC, claiming Office 365 could be summarised as a "Google butt-kick".
During his keynote, Microsoft chief operating officer Kevin Turner claimed Microsoft had wrested back some customers from Google who had "made a mistake".
"Microsoft and our partners should not lose a deal to Google. Full stop," he said.
David McLeman, chief executive of Ancoris (pictured) was quick to leap to Google's defence in the wake of Turner's broadside.
"Microsoft has made a lot of bullish statements about Office 365 but I do not think it has moved the world on," he told ChannelWeb.
Turner suggested that Microsoft had won back customers on price, asserting that Google's $50 (£31) per-year, per-user pricing model contained hidden costs.
McLeman panned this claim. "Office 365 has seven different pricing plans and Google has one," he said. "Microsoft's cheapest plan is similar to Google's full offering. Microsoft is luring customers in with a cheap headline price but if you want to do full collaboration, you will have to pay a premium."
He continued his counterattack by pointing out that 365 is not truly cloud-based or device-independent, unlike Google Apps.