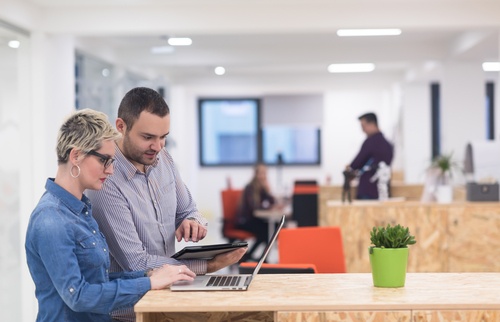 Moving to G Suite will help your business become more collaborative, innovative and agile. Bearing in mind though, as with any project where you're migrating users and data to a new platform, there are many potential, yet avoidable, pitfalls along the way. A Google Cloud Premier Partner like Ancoris can help you understand the issues and how to work through them, ensuring a smooth, fast transition to a better way of working.
We've already used our tried-and-tested process for deploying
G Suite
to help hundreds of customers successfully make the move. As well as drawing on our experience of migrating users from a wide variety of legacy platforms, we also have close relationships with Google Cloud's own technical experts, meaning we can quickly get answers to any new issues.
During a typical G Suite deployment, our Google Certified Deployment Specialists will:
run a G Suite deployment planning workshop, to understand your current environment and identify the best tools and approach for your migration.
help you set up your initial G Suite environment and user accounts, including identifying and handling users who've already created GMail Consumer accounts using their work email address.
make sure you have the right security settings in place, by walking you through all the settings in the Google admin console.
migrate your users and their data – including profile information, organisational structures and distribution lists as well as the users email, calendar and contacts – using a phased approach. This lets you verify your G Suite installation and confirm G Suite can handle everything your users need to do in their day-today work before you roll it out to the whole business.
Alongside this technical deployment, we'll run a change management programme designed to move your users from their current environment and ways of working to being productive and effective in a new environment, as quickly and seamlessly as possible. This starts as soon as we begin working with you and is critical to the success of any G Suite implementation. It ensures you have the necessary high-level sponsorship and detailed understanding of your users and their needs, as well as communication, marketing, training and go-live support plans for each user group.
The story doesn't end once G Suite has been rolled out, though. We'll hand you over to our customer success team. They're not just there to provide break-fix support and regular checks to ensure your system is optimised and healthy. They also offer a range of services to help you get the most out of your investment in G Suite and use it as a platform for business improvement and digital transformation.
If you'd like to find out more about how Ancoris can help you successfully deploy G Suite, come and talk to the experts in our G Suite team.