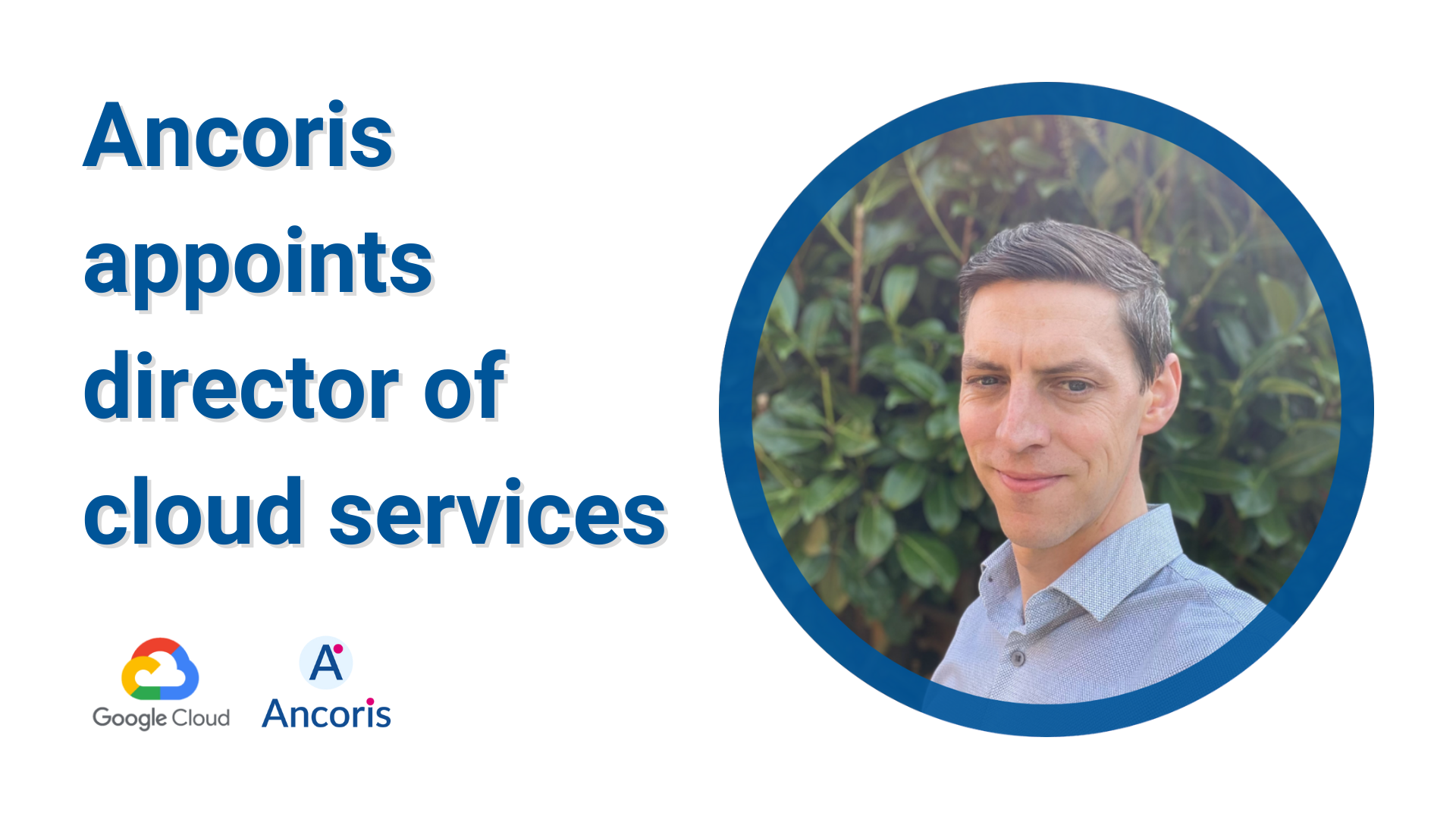 Ancoris, a leading Google Cloud Services Provider, announces the appointment of Martin Lee as Director of Cloud Services. The former Head of Managed Services and Cloud at Sopra Banking Software joins the company with over 15 years of experience in strategic, financial and operational aspects of IT & Cloud for 24/7 global operations.


Martin's wide-ranging experience across a variety of roles brings a strong track record of implementing rapid change including large scale migrations to private and public Cloud. In his new role, Martin will develop a set of next generation, innovative managed services by leveraging his knowledge in creating, operating and transforming customer systems on Google Cloud Platforms.

Speaking on his new role, Martin Lee said, "I am thrilled to be joining the Ancoris team at this very exciting time in the company's growth strategy. I am keen to drive a positive impact on future results by actively developing our support, managed services and security functions. Looking ahead, our aim is to make managed services a source of innovation, by focusing not only on availability, scalability and flexibility but most importantly on continuous improvement."

Martin continued, "The opportunity to join Ancoris, which is a business that places people at the heart of its operations, provides me with a great platform to focus on creating the next generation managed service function. We will look to bolster innovation and continuous improvement by investing in a solid team of experts, tooling and processes to support and deliver a great experience to our customers."

"We are all delighted to welcome Martin to the team," added Andre Azevedo, CEO at Ancoris. "In our quest to be the most innovative Google partner out there, we need to hire top talent, who are aligned with our values. Martin embodies both, with his invaluable expertise in this area, as well as his passion for building diverse, high performing and friendly teams."

This announcement follows an exciting year for Ancoris, as the business appointed its new CEO, Andre Azevedo and secured significant investment from Beech Tree Private Equity in order to accelerate its success in expanding Google Cloud adoption in the market.
For more information on Ancoris Cloud Services, please visit https://www.ancoris.com/managed-services