We had a big night at Computing Cloud Excellence Awards dinner, winning the top prize of Most Innovative Cloud Vendor of the Year 2017!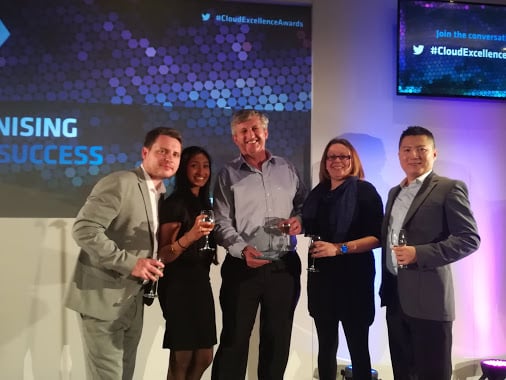 This award recognises the cloud vendor which best demonstrates genuine innovation in the eyes of the judges. Our submission explained how we helped SYNLAB Laboratory Services enhance their existing manual system with an innovative bespoke mobile worker automation solution.
Innovation is a core Ancoris value, sitting at the centre of the company's approach to delivering measurable results for customers. Prioritising digital transformation and change management, the company creates bespoke application services using leading edge technology. All projects blend technology, business and cultural transformation to help support innovation. Winners of Computing Cloud Excellence Awards 2017.
For more information about how we can help you to create a digital workplace, why not come and talk to our digital transformation experts.