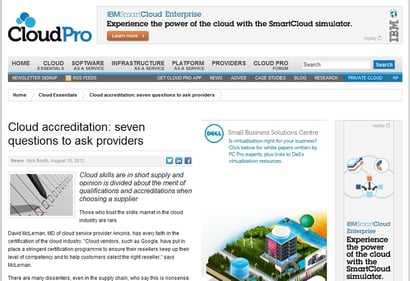 Cloud skills are in short supply and opinion is divided about the merit of qualifications and accreditations when choosing a supplier.
Those who trust the skills market in the cloud industry are rare.
David McLeman, MD of cloud service provider Ancoris, has every faith in the certification of the cloud industry. "Cloud vendors, such as Google, have put in place a stringent certification programme to ensure their resellers keep up their level of competency and to help customers select the right reseller," says McLeman.