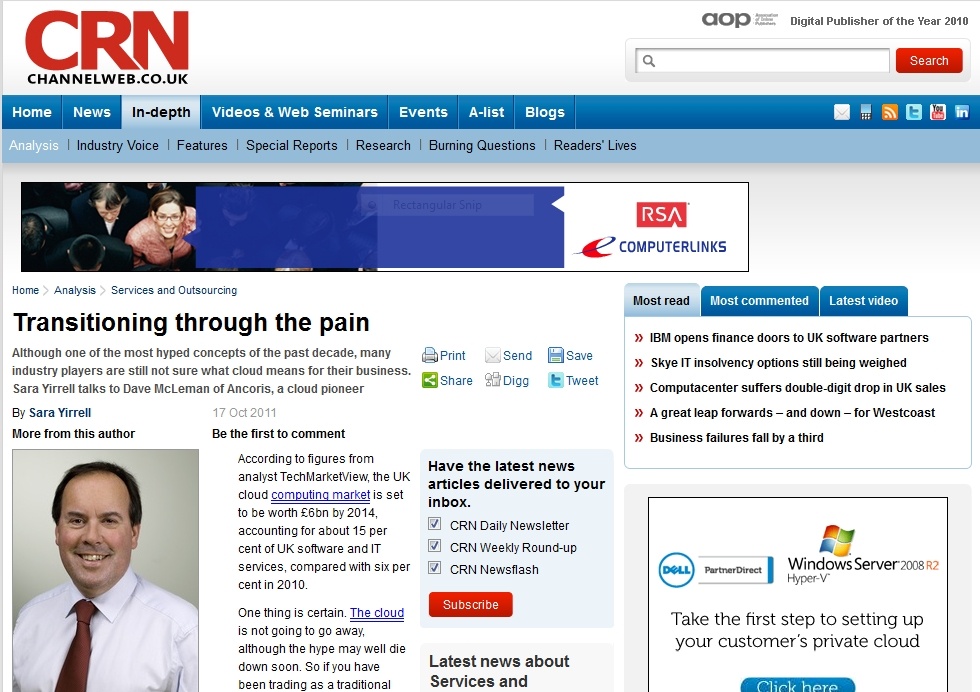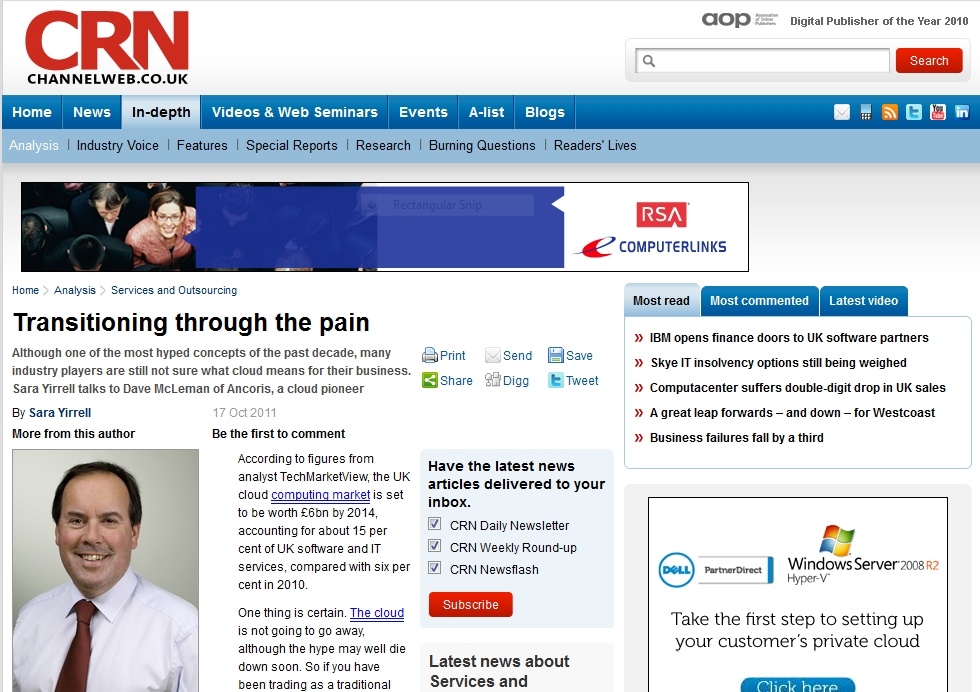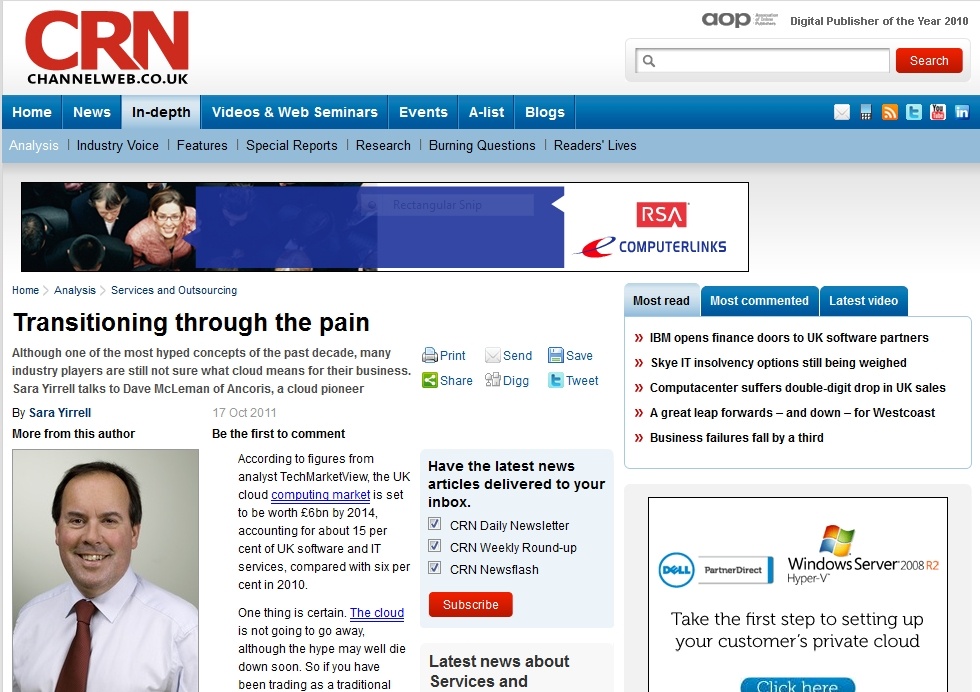 Although one of the most hyped concepts of the past decade, many industry players are still not sure what cloud means for their business. Sara Yirrell talks to Dave McLeman of Ancoris, a cloud pioneer.
According to figures from analyst TechMarketView, the UK cloud computing market is set to be worth £6bn by 2014, accounting for about 15 per cent of UK software and IT services, compared with six per cent in 2010.
One thing is certain. The cloud is not going to go away, although the hype may well die down soon. So if you have been trading as a traditional reseller, do you carry on with what you are doing and hope it goes away? Or do you make the difficult decision and transform your business to cope with cloud demands, knowing there will be pain along the way?
One reseller that has bitten the bullet and done just that is Bracknell-based Ancoris, Googles top UK partner. In a frank chat with CRN, the companys managing director Dave McLeman talks through his strategy and gives some candid insight into the pain of transformation.