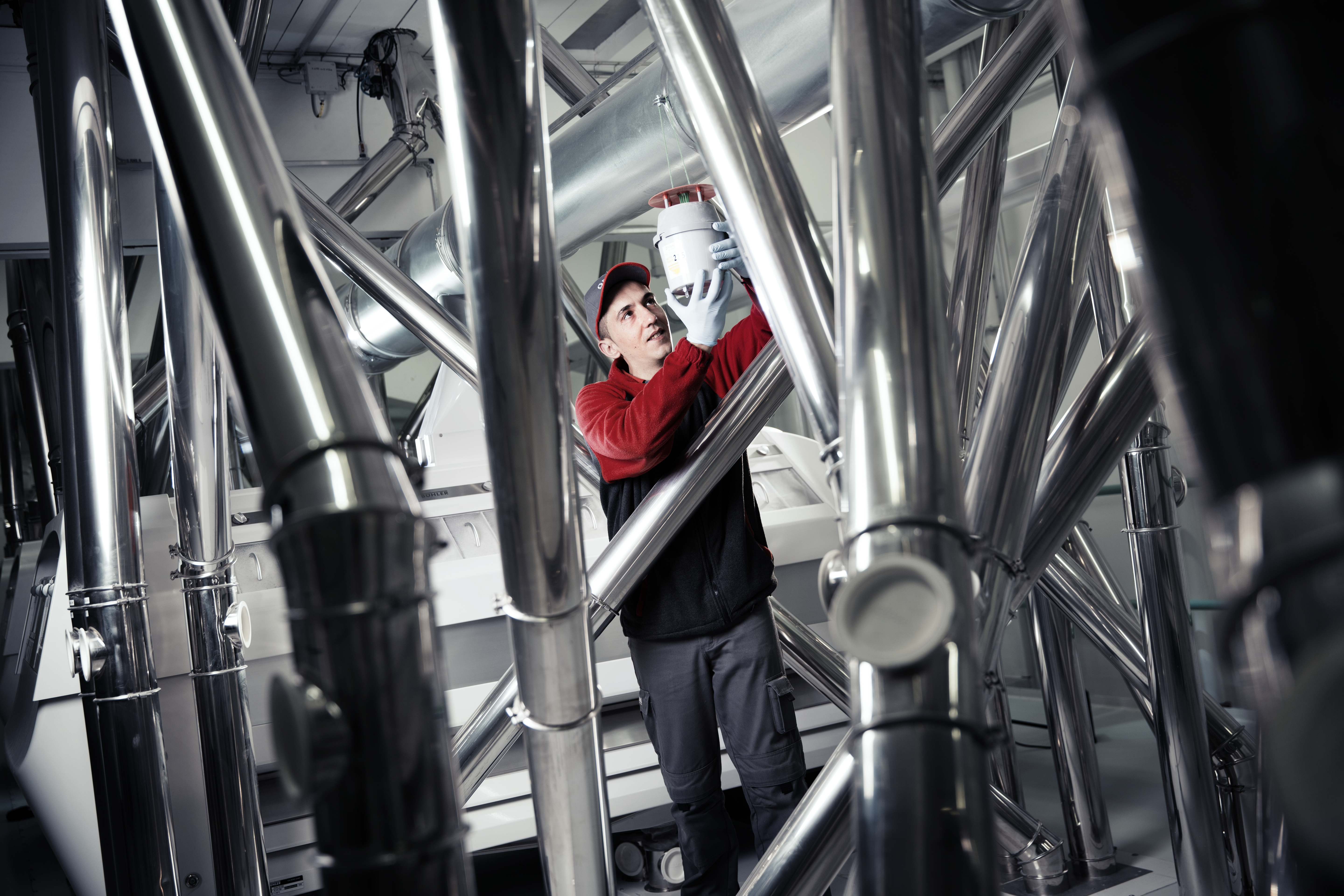 Rentokil Initial, the global pest control specialist, accelerates its digital transformation by digitally enabling 14,000 frontline colleagues in 38 countries via cloud-connected Android based apps for customer installation and servicing.

The floorplan app developed with Ancoris is improving the quality of the service and at the same time making the team more efficient. Technicians who previously used paper based data capture and PDA based mobile devices are now using Android based apps connected in real-time to cloud hosted corporate data securely accessed via web-services and APIs.
Watch our recent webinar with Rentokil Initial below
Rentokil's main objectives of digital transformation were to:
Take advantage of the smartphone revolution and remove legacy technology
Remove paper process and move to digital app based solution in the field with direct access to centrally held customer data.
Improve efficiency and quality of pest control service
The Rentokil team is mobile for the majority of the day and visit customer locations to perform pest control services. Developing and deploying the MyRentokil Floor Plan App, as part of a wider cloud-based digital ecosystem, has transformed the way Rentokil colleagues work on site.
They can now visualise and interact with customer sites digitally which is improving the quality of the service delivered and making the team more efficient. Rentokil's mission of "protecting people and enhancing lives" requires the team to provide responsive and auditable solutions to customers which require a pest free environment such as a food manufacturer or pharmaceutical facility.

The new solution helps Rentokil deliver this vision by replacing a paper-based system for tracking pest control products installed at customer sites with a cloud-connected Android-based app used by 14,000 technicians worldwide. Benefits include:
Customer Service Quality - Up-to-date information on which pest control products have been installed and their precise location, with immediate visibility of changes for clients, while eliminating the delay and effort involved in digitising paper floorplans.
Positive impact on colleagues - Rentokil colleagues are using this toolset many times a day and prefer this to the traditional methods
Colleague deployment flexibility - This app is now enabling Rentokil to send technicians with no prior knowledge of the site and deliver the same quality service.
Competitive advantage - Linking its colleague based apps to the PestConnect IoT solutions, creating an end to end digital ecosystem, is the foundation of Digital Pest Control vision
Positive impact on external auditors - They can now walk around a site with Rentokil technicians, interact with the site digitally and see realtime pest control information when visiting customer sites with Rentokil technicians.
Efficiency - Replatforming to phones from PDAs has enabled Rentokil to remove 14,000 PDAs from its frontline.
Now that the foundational apps are deployed, Ancoris and Rentokil Initial are continuing to work together to create new innovative apps to support the main objectives of Rentokil's ongoing digital transformation agenda.

Examples of future innovation include Pest Heatmaps, using the digital floor plans to plot pest activity. Over time, Rentokil will be able to visualise its customers site risk areas, turning what was once very table based data into an interactive floorplan. Rentokil is also looking at Google AutoML Vision product, a cloud hosted machine learning service for gaining insights from images, to offer its technicians support in identifying pest species via an app on their phone.

To find out how Ancoris could help you with your own digital transformation, please contact our team.