Digitising paper-based processes can increase the efficiency of frontline workers and help them deliver excellent customer service. But mobile business apps for frontline workers are only going to deliver these benefits if workers prefer using them to sticking with pen and paper.
Creating a great user experience that helps mobile workers get the job done, rather than getting in the way, will drive rapid adoption. And the key to creating a great user experience is to combine an agile approach to development with involving users throughout the design and development process.
At the start, working closely with users will help you understand the different personas or roles in your mobile workforce. You learn what specific tasks each worker is doing — and how often — as well as what information they need to do those tasks. Above all, you'll gain a deep understanding of how they approach tasks and how information needs to be presented. That will help you create an app that supports them rather than gets in the way and choose the best device on which to run it.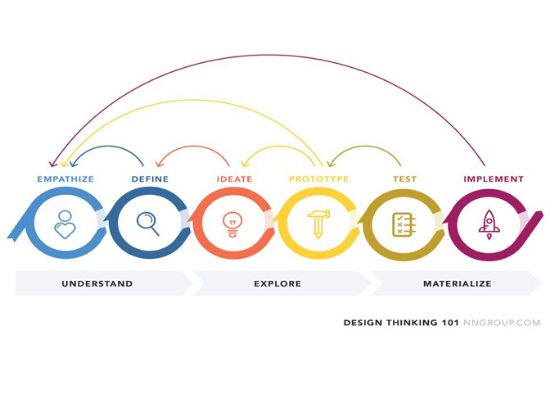 At this stage, you should also pay attention to cultural factors and expectations. That's particularly important if you're developing an app for a multinational business with users in different countries.
All those insights will drive the design of your screens and icons, as well as the underlying infrastructure of the app. It's worth spending time to create a set of icons that are as simple as possible but which are easy to interpret and indicate different statuses clearly. They should also be suitable for workers with common visual impairments like colour blindness.
You can then use low-tech prototypes, based on card cutouts and inserts showing designs for each screen, to enable users to test design ideas while walking around in a typical real working environment. Formal usability testing — giving users tasks to accomplish and measuring whether they complete them, how quickly and what the error rate is — allows you to validate your design once it's coded and make further changes to improve the user experience once the app is rolled out.
Involving users from start to finish in this way will create a better user experience. Getting that right means users won't just accept the new app but embrace it and use it enthusiastically. You'll be able to transform the frontline experience more quickly — and start enjoying the cost, efficiency and customer service benefits of digitisation sooner.
Working with a Google Cloud Platform Premier Partner
As a leading Google Cloud Service Partner, we have considerable experience with Google Cloud Platform, both assisting clients to future proof their business with cloud infrastructure.
Cloud adoption is not just about agility and cost optimisation — it's about building the very foundations you need to continuously innovate and stay ahead. A cloud-first architecture using Google Cloud Platform not only modernises your infrastructure but unlocks a whole new world of digital freedom and opportunity.
Our onboarding methodology will help you realise value in weeks, not months so you can save costs and increase agility.
If you'd like to find out more about how we can help you, why not take a look at some of our customer success stories or talk to the experts in our Google Cloud Platform team.