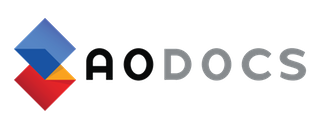 Enterprise Document Management in Google Drive
AODocs secures your documents by transferring ownership of files to a corporate Google Drive account. Admins then control who can delete documents from it. This prevents data loss in the cloud which happens mainly because of human error. Whilst Google Drive makes it easy to share documents, it is sometimes too easy. AODocs secures your confidential files by preventing re-sharing and accidental public sharing.
AODocs turns Google Drive into a corporate file server. All users can access the centrally-managed, consistent folder structure directly from their Mydrive home page, without asking the link from co-workers. But it's still Google-easy to use! The AODocs workflow engine provides a simple configuration interface and powerful features to automate your business processes, document lifecycle, and connect your business applications together.