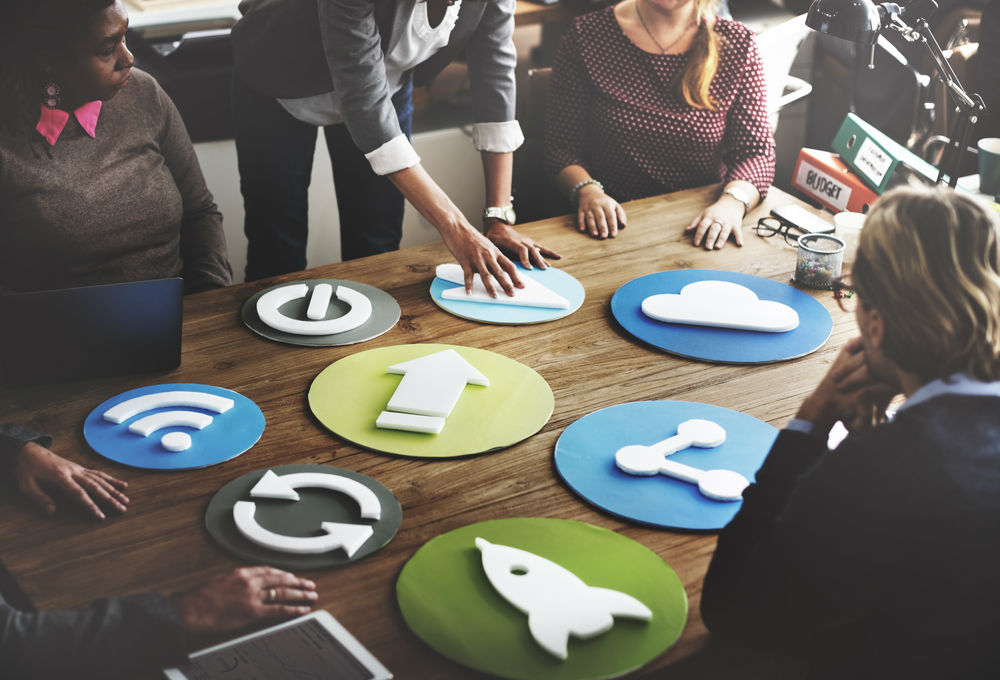 Digital transformation is the phrase on everyone's lips in 2017. If you've been around in the IT industry for any length of time, you might be wondering if it's just the latest buzzword. But digital transformation isn't just a new hot trend, to be replaced by something else in a few months. It involves a culture change that every organisation needs to embrace.
So just what is digital transformation? It's the ongoing process of getting a business ready to operate in a changing digital environment – and cope with rapid and continuous change. At its heart is the requirement to provide a better experience for customers and employees.
Here are 5 reasons why you should embrace digital transformation to:
Work more collaboratively
Work more collaboratively enabling your organisation to become more innovative, agile and efficient – if you transform your processes to take advantage of these new ways of working.
Provide a better service to customers
By the end of 2017, Millennials, who have grown up as "Digital Natives", will dominate as customers. They prefer – and expect – to do everything online, with mobile as their platform of choice, and they expect to encounter a seamless experience across different platforms and channels. Without digital transformation, it simply won't be possible to provide them with a good customer experience.
Attract and retain the brightest and best talent
Those same Millennials who'll make up more than half of consumers will also dominate the workforce. They'll want to work for companies whose internal IT matches the expectations set in their personal lives: socially connected, collaborative, flexible and mobile-first.
Secure data - your own and customers
More easily, by removing the temptation for staff to use "shadow IT" — unofficial solutions offering that connectivity, collaboration and mobile-first approach — to get the job done.
Use data to drive the business
as well as run it
You'll be able to take advantage of new technologies – such as mapping and Big Data – to get the most out of your people and assets, and to identify trends, understand performance and uncover new opportunities and savings.
How Ancoris can help with your digital transformation journey
Our customers' success stories are proof that when you embrace digital transformation, you'll see it make a real difference to your operations and your long-term success. If considering a digital transformation project of your own, why not speak to our digital transformation experts.