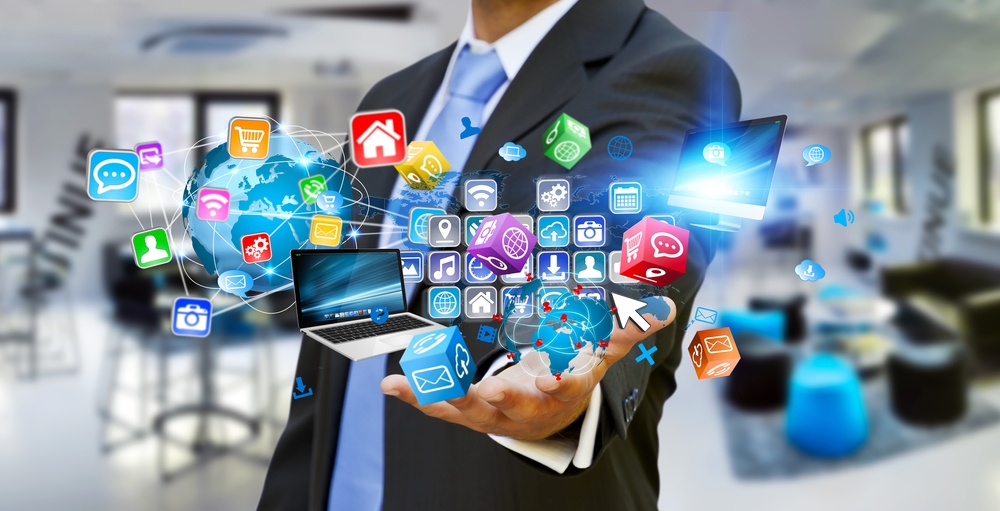 More than 80% of companies now have digital transformation at the heart of their strategy, according to research by IDC. But digital transformation is not a one-off project to create a "transformed" business that uses technology to automate and streamline processes and, create a digital workplace with a connected and mobile workforce.
It's a continuous process of innovation, constantly looking at how you can:
Get more out of current systems
Take advantage of new technologies to improve existing processes
Respond to business innovations by competitors – or be the innovator.
It's also about far more than simply modernising the IT that underpins your existing business processes. It's about creating brand new, digitally enabled products and services, as well as platforms that connect ecosystems of partners who work together seamlessly to deliver value to customers.
In fact, according to IDC, digitally transformed organisations generate more than 35% of their revenues from these "future of commerce" business models, including:
Monetising data from the Internet of Things
Providing customers with context-based offerings and pricing
Turning traditional products into service offerings
Developing partnerships that are based on sharing risk and reward
Related Topics
5 reasons to embrace digital transformation
What does it take to become a digital enterprise
Of course, like any change initiative, digital transformation is about more than just technology. People and process will be equally important. For digital transformation, IDC warns, there are three particular challenges:
Cloud computing will have a far greater role to play than simply modernising your IT, however. It will also help you quickly and easily – and cost effectively – access and experiment with the innovative and emerging technologies that support "future of commerce" businesses, as well as quickly take them into production. You're probably already familiar with G Suite and Google's cloud hosting, but did you know that Google Cloud Platform (GCP) also includes solutions for Big Data and data analytics to Machine Learning, the Internet of Things, bots, and Augmented Reality and Virtual Reality?
Yet, with so many exciting possibilities for innovation, it can be easy to feel overwhelmed. At Ancoris, we've developed a range of digital transformation workshops designed to help your company explore the possibilities, get more out of existing investments, or kickstart specific digital transformation projects.
So if you're wondering where to go next with digital transformation, come and talk to our GCP experts about how we can support you in your digital transformation journey.
Article updated June 2020
First published May 2018