G Suite helps Hackney Council modernise
Article by Gary Flood Published in Diginomica/Government on February 17, 2020. Please note that G Suite was rebranded to Google Workspace in October 2020.
One of the most vibrant parts of London, the London Borough of Hackney, is a part of the capital's local government that has transformed itself from one of the lowest performing councils in the country to one of the best. Hackney is a place of great diversity, with thriving tech and creative sectors doing their thing side-by-side with some of the UK's most deprived communities.
Watch our recent webinar with Hackney Council below

Ask Rob Miller, Director of ICT at the Borough, what he sees his role as being in the light of all this, and the answer comes back pretty quickly:

"Our mission as a council is to make sure that Hackney remains a place for everyone—where all our residents benefit from the Borough's success, and enjoy a clean, green environment which is leading the way in helping to tackle air pollution and climate change."

At the same time, Miller is up-front about the uphill struggle it can sometimes be to do that:

"Hackney faces significant financial challenges, having lost £140 million from our annual Government grant by 2019/20, which is around 45%, and the need to find further savings up to 2023 at least."

To continue to provide excellent services for our residents, we need to make sure that we are making the most of opportunities to modernise the way we work, helping teams to work collaboratively across departments and with our partners, and giving them the flexibility to work together wherever they are.

In other words, like many local authorities, focus has shifted to see if technology can do more to help stretch tight budgets and maintain frontline service delivery. And in Hackney's case, that's now centred on extensive use of Google G Suite, the search giant's suite of cloud computing, productivity and collaboration tools, software and products.

We asked what was the context for its introduction. Miller said:

"We used to provide our users with the flexibility to work from the office or from home, but our tools provided very limited capabilities for mobile working and real-time collaboration. We wanted to remove barriers to getting work done, expand the ways that people can communicate with one another, and provide easy to use, secure access to work apps from any device.

We worked closely with users across the Council to understand their needs and assess the ability of different technology platforms to meet these. We concluded that Google Cloud's G Suite for Business tools were the best fit, providing a wealth of powerful capabilities and the best value for money compared with alternatives."

Specifically, Miller's user probe identified that easy access to files and real-time collaboration capabilities via resources like Drive, Docs, Sheets and Slides would provide what he styles as "new ways for our teams to communicate and share ideas". On the same basis, he also liked the chance to get low cost, flexible video meeting capabilities using Hangouts Meet, as well as what he sees as user-friendly security controls and data management tools that could give the Borough more flexibility when working with external partners, while also keeping sensitive information safe.

Sounds great, but did all this happen in practice? Miller explains that he needs to look after over 4,200 users, including field based teams and colleagues who work across a wide range of locations. These all now have access to the full set of G Suite tools, while the IT team also recently completed an upgrade of its fleet of what he cheerfully calls its ageing laptops and desktop computers.

That has meant introducing new kit in the shape of Google Chromebooks and a number of its small form-factor Chromeboxes. These, he says, are providing much improved user experience and flexibility, as well as simpler support and management for the IT team. But as some of its service teams also rely on business systems which use older technology, the benefits of the move to G Suite can vary, he notes.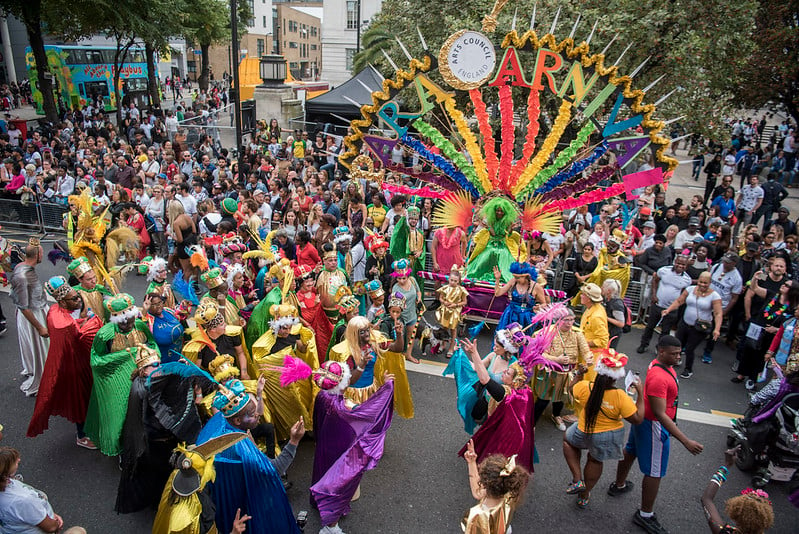 A successful piece of change management

But what about beyond the techies? The good news here is that's a thumbs-up, too, he told us:

"Our user satisfaction has continued to rise. We've had comments highlighting that G Suite has made it much easier to work from home and keep teams connected and up to date if they aren't all office based. For example, apps like Google Keep, which is for notes, are cited as examples of where users are finding it easier to keep on top of information from any of their devices.

We've also been told that there's been a definite reduction in the volume of email and that people are looking at reliable data through use of shared documents and instant messages using Google Hangouts. A number of users have also reported that automatic saving gave them more confidence that they weren't at risk of losing work they had done, and they feel they're capturing data more reliability and with less effort using Google Forms and Sheets.

Hangouts has given us the ability to attend meetings when it is not always possible to be in the office and also communicating between the team (plus emojis are always a winner!) Google+ is an amazing tool for sharing information more widely."

Miller also likes G Suite features such as mobile device management and secure single sign-on which are included as part of the G Suite contract he's signed, as they mean that he can avoid the cost of buying separate packages, saving the Borough money and making things simple and more integrated for its users and IT team, he claims.

"Moving forward, we are expecting new software packages that we procure to comply with the UK Government Technology Code of Practice. This will help us to ensure that all of our users can benefit from the best of modern technology."

Of course, this has been a big step-change, he adds:

"It's important to recognise that some teams have found getting up to speed with our new tools harder than others, but we are continuing to support our users to develop their confidence where needed. This includes providing weekly training and advice sessions and 1:1 support surgeries which they can book at their convenience."

In terms of next steps, Miller told diginomica/government that Hackney is setting ambitious goals and that technology and data are core to delivering those.

"Our work to modernise our workplace technology is one strand of that, but we are doing much more, including new digital services for residents and staff, better use of data and analytics, adoption of cloud based technology and a sector-leading digital apprenticeship programme."

He concludes:

"Our residents expect their Council to deliver high quality services that are responsive to their needs. Providing our teams with modern, flexible workplace technology is an essential part of helping them to work efficiently and collaboratively, so that we continue to do this despite the significant cuts to the Council's budgets."