When it comes to the Google Cloud Platform, there's lots to get to grips with. Depending on your use case or your job role, there will likely be features you won't need to use or perhaps even understand.
That's why many organisations choose to use a consultancy partner to help them better understand the cloud platform, and how they can get the most out of it.
In this guide, we'll reveal some of the ways that a trusted Google Cloud Platform consultant can help you to deliver a successful migration project.
Why choose the Google Cloud Platform?
The Google Cloud Platform is a popular choice for many organisations and businesses — and with good reason. There are a number of benefits and advantages that give it an edge over other providers.
It's the cleanest cloud platform
One of the biggest plus points of using the Google Cloud Platform is that it's powered by renewable energy sources. Since 2007, Google has purchased enough 'clean' energy to offset its carbon emissions, and aims to be completely carbon-free by 2030.
These credentials position Google as "the cleanest cloud in the industry".
Advanced security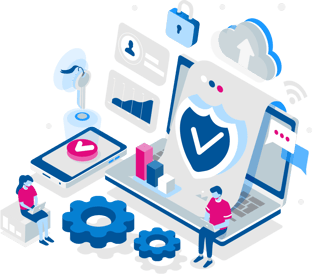 Cyber security is a top priority for pretty much every business and organisation (and if it isn't, it should be). Secure data protection and robust security systems are imperative in protecting against cyber crime, and gaining and maintaining trust among customers and clients. With remote workforces now becoming the norm in a post-pandemic world, Google's advanced security offering means organisations are protected effectively.
Big data and actionable insights
Google's focus on big data and innovations such as BigQuery, machine learning developments and data visualisation capabilities mean that Google Cloud is able to help organisations quickly gather, process and present large datasets without the reliance on complex, purpose-built data analytics systems.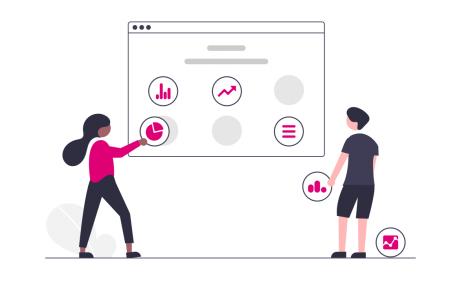 Better efficiency and cost management
Moving to Google Cloud can also pay dividends by streamlining your processes and making them more efficient. Google reports that running applications on the cloud can save up to 32% more time compared to using on-premise servers.
Migrating to the cloud can also help with cost expenditures by reducing or removing the need for maintenance of on-site technology and properties.
How to migrate to Google Cloud
When migrating to the Google Cloud Platform, there are give key stages to consider:
Define your starting and target environments
Assess your current environment(s) to understand what apps and workloads are to be migrated, and prioritise the order of the migration deployments
Plan the target environment, ensuring it's set up effectively including user access, permission and access controls
Deploy the workloads to the new environment, either manually or using automation
Optimise the new environment and ensure all is running smoothly and as it should be
There's a lot of preparation, planning and labour required when performing a cloud migration, which can often become a sticking point or a barrier to a successful project. A consultant can help you to understand the migration process, and put a plan in place that ensures seamless integration and completion with minimal downtime.
How Ancoris can help you move seamlessly to Google Cloud Platform
Businesses and organisations looking to move to the Google Cloud come to Ancoris to support their migration and provide consulting services to facilitate the transition.
Here are some key reasons why clients trust us to support them:
1. We're Google Cloud Platform experts and trusted partners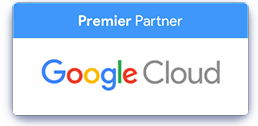 Ancoris is a Google Premier Partner, which means we have a long standing relationship with Google and are experienced across the Google suite. Our people are experienced with Google products and we have a deep understanding and focus of the Google Cloud Platform. Critically, we specialise in Google products, which means we're best placed to impart advice and support across the Google Cloud Platform and suite of solutions.
We can therefore provide a sounding board and strategic support for organisations and businesses looking to move to the cloud as part of their digital transformation.
2. We automate much of the process, saving you time
A migration can be a very manual process if technology is not used effectively. As experienced Google Cloud partners, we've developed an innovative approach to migrations where we automate as much of the process as possible. This includes things like automated discovery of infrastructure through to the way we deploy the workloads into the target environment.
3. We manage the full migration lifecycle
A migration to the cloud isn't just about the migration itself. As outlined earlier, there's a full lifecycle or planning, through deployment and into ongoing maintenance and optimisation. In some cases, the eventual decommissioning of workloads needs to be considered.
Ancoris' Google Cloud consulting services neither start nor end at that middle point of the actual migration. Instead, we support clients from inception through the entire process, and in many cases remain trusted partners by providing a managed service.
4. We use the technology as an enabler to solve your problems
Many providers and consultants simply sell the technology; at Ancoris, we focus instead on understanding the specific problem you want to solve, and then set about building a bespoke solution that uses Google Cloud technology to resolve that issue.
In one example, a client going through a system separation from their parent company needed to move all of their cloud-based workloads, separate them from the parent company's cloud environment and migrate to Google Cloud based workloads in a very short timescale. Ancoris' expertise and capability gave the client confidence that we could deliver the project on time and in line with their tight schedule.
Moving to Google Cloud?

Let us

guide the way
If you're looking to migrate workloads to Google Cloud, or have a specific need or problem to solve, get in touch with us to see how we can support you and your organisation. With our deep expertise, experience and passion for all things Google Cloud Platform, there's nobody better to help achieve your vision.