Businesses that use data to make decisions are more productive and profitable than those that don't. Yet many companies don't make good use of the data they collect.
That's typically because:
they have multiple systems used for reporting that often produce different results — so employees don't always trust or feel comfortable acting on the data.
They have programmes in place, like loyalty card systems, generating vast amounts of data to turn into insights but managers can't easily access and explore that data.
they'd like to be able to predict trends, generate recommendations for customers and uncover deeper insights, or simply respond more quickly to what's happening now, but they don't have the tools in place.
their business and the amount of data they collect are growing too quickly for their reporting and analysis tools to keep up.
If this sounds familiar, a data warehouse can help you address these challenges. But many businesses still believe a data warehouse is out of reach, because they perceive that setting up such a 'tool' involves a significant investment in time and money.
Big Data isn't just for big companies
Cloud data warehouse solutions like BigQuery are changing all that, giving you tools that help you create a new data warehouse — and start getting insights — in weeks rather than years, without any upfront capital investment or concerns about scalability and security.


With a cloud data warehouse, you get everything you need to quickly and easily set up a new data warehouse from scratch. Tools that let you:
pay for what you need and process reducing TCO by 52%*
quickly connect to multiple data sources and set up processes to bring data into the warehouse — whether it's batch or continuous data or a one-time import.
quickly build the rules to clean and transform incoming data, using intuitive interfaces, and identify and notify you about bad data so you can review it and take action.
securely store your data in a serverless warehouse that will automatically scale as your data grows whilst meeting your security and compliance requirements.
rapidly make data and insights available to users through familiar third-party tools and dashboards.
easily explore new ways of exploiting your data using machine learning and other advanced analytics techniques.
easily manage and monitor your data warehouse.
One business that's benefiting from having built an agile, flexible, and scalable cloud data warehouse from scratch is The Works.
The Works is one of the UK's leading multi-channel specialist retailers of value gifts, arts, crafts, toys, books and stationery at discount prices. Its network of more than 450 stores across the UK and Ireland sells over one million products every week to consumers looking for a bargain. Its "Together" loyalty scheme has nearly 2 million members.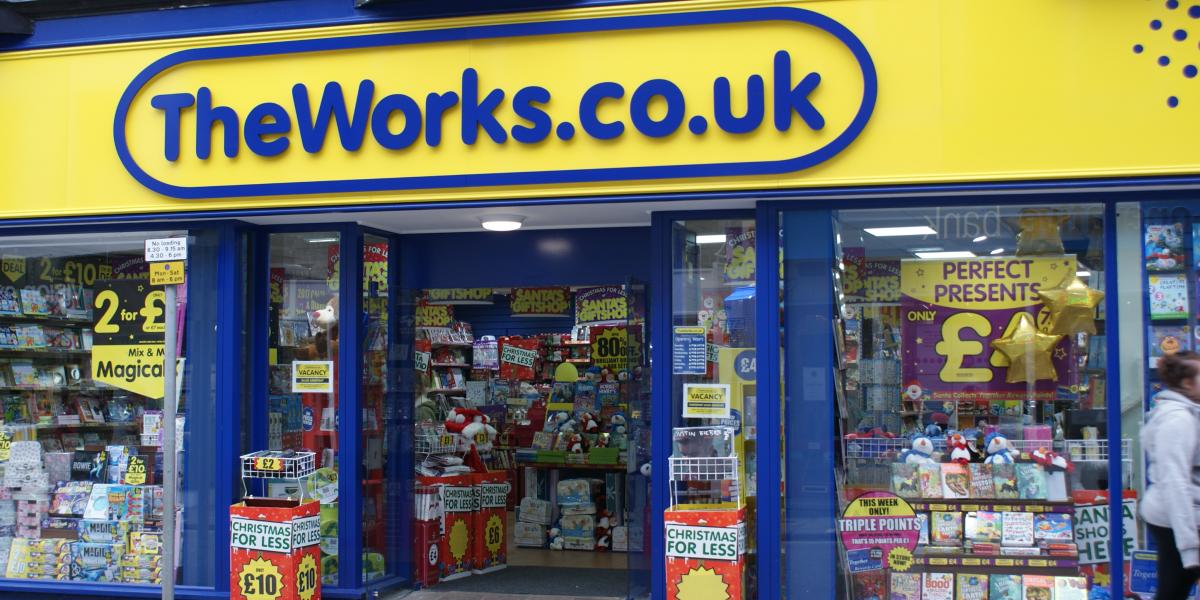 Working with Ancoris, multi-channel retailer The Works has built a core data platform that provides a single source of truth for all reporting and analysis.

The solution ingests data from The Works' operational systems and runs this through several Dataflow pipelines to cleanse and transform it. Stakeholders are pro-actively notified of any data violations so that affected data can be remediated if required. Ultimately, the transformed data is pushed to a BigQuery data warehouse which becomes the source of truth which feeds BI dashboards and on demand data exploration through SQL queries or Data Studio projects for example.

A third-party QlikSense platform is also hosted on Google Compute Engine allowing The Works to create interactive reports and dashboards to visualise the data. In addition, The Works have a dedicated VPN back to their data centre supporting end user access.
By automating the delivery of data into the BigQuery data warehouse, The Works has been able to consolidate multiple data sources. Not only has the solution simplified operations, it has also increased trust in the company's data, so staff are more willing to act on the analysis; encouraging them to make even greater use of data to drive decisions by making it easy for them to access insights.

The solution is also protecting the company's business data at scale as the business grows and transforms. Further down the line, there is the opportunity to make use of BigQuery's Machine Learning capabilities to help predict business peaks and troughs as well as implement in-store dashboards to help monitor in store stock levels and sales performance.
At Ancoris, we can help your business use Google Cloud Platform to quickly build a cost-effective new data warehouse platform that will provide flexibility, proven high-end scale, performance and strong machine learning capabilities with support for a broad range of analytical use cases.

* ESG report highlights the total economic advantage of BigQuery over the legacy data warehouses. Organisations could reduce their overall 3-year costs by 52% by using BigQuery versus upgrading to an on-premises legacy data warehouse