Many Marketing budgets have been cut since the start of the Covid 19 pandemic and CMOs are under greater pressure than ever before from CEOs and CFOs to justify what they are spending.
Yet research from IT industry analysts Gartner suggests CMOs have lost faith in the ability of marketing analytics to provide them with the insights they need to make the most of their budgets and to demonstrate the business benefits and value being delivered by the marketing team.
Traditional marketing analytics are failing CMOs for several reasons:
Data is held in silos, with multiple, sometimes overlapping tools, needed to get answers.
The quality of the data itself is poor and it takes too long to generate reports and dashboards, especially as data volumes continue to grow rapidly.
Finally, a lack of specialist technical skills means it takes too long to respond to changing business needs, such as reporting on new channels, brands and product lines
The good news is that marketing analytics doesn't need to be like this. A new generation of modern, cloud-based data analytics solutions is making it easier to give the marketing team access to the timely, actionable insights they need to drive decisions about their marketing spend.
To successfully implement this kind of effective, modern, cloud-based marketing analytics, here are the 5 steps you should take.
1. Identify what you want to get out of your marketing analytics
You should start your journey to better marketing analytics by brainstorming all the questions you'd really like answered. The power of a modern data analytics solution is that it's flexible enough that you'll be able to use the same infrastructure to answer all these different questions. Then, pick one question to pilot your new marketing analytics solution.
2. Identify your key data sources
Of course, you can only get answers if the data is available, but in the age of digital marketing, you're more likely to be drowning in data rather than lacking it. Your data will come from both external and internal sources. So the next step is to carry out a "data audit" to identify all the data you're gathering and where it's being collected.
3. Choose the right data analytics platform
Cloud computing has challenged the old world of traditional marketing analytics. Highly scalable cloud solutions can deliver answers quickly, no matter how much data you have and how much it needs to be transformed. With the right modern cloud solution, you can get your first application running in weeks, not months, yet be confident the platform will grow with your business and be able to handle all your marketing analytics needs in one place.
4. Ingest your data into your analytics solution and get it in shape
A key step when setting up your marketing analytics solution is to build a reliable and fast infrastructure to automatically bring in data from your source systems. A modern cloud-based marketing analytics platform will let you link to a wide variety of data sources and set up processes that automatically import, clean and transform your data ready for use.
5. Give users access to timely, actionable insights
Modern cloud-based data analytics solutions include tools that make it easy to present the same data to different people in different ways. So you can develop a range of reports and dashboards that give each member of your team, as well as the rest of the board and managers in other departments, the information and insights they need in the best format for them to quickly take the right decisions and actions.
Tackle your next challenge and start to innovate
Now that you've implemented a flexible, robust and scalable marketing analytics solution, you can quickly provide analytics for new challenges. You can build data pipelines and reports for a new brand or product, or add in analytics for a new channel, in just a few hours. You'll have immediate access to all the processing resources you need, without worrying about installing the right software or adding servers and storage.
You'll also have the solid technical foundation you need to take your marketing to the next level with advanced analytics techniques that let you accurately predict the impact of marketing decisions, provide hyper-personalisation to your customers and insights from complex data such as user-generated content.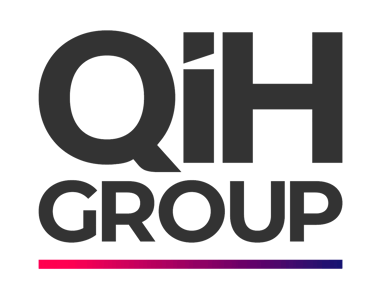 The proof is in the puddling
With the help of Ancoris, Digital marketing agency QiH Group has implemented a modern data analytics solution based on Google Cloud that has transformed its ability to deliver marketing campaigns for each of the brands it works with. Reports that used to take up to ten minutes to produce now run in seconds, and improving the reliability of data pipelines means users have greater confidence in the results.
The company can now add data from new marketing channels or spin up reporting for an entirely new client in a matter of hours. Moving forwards, QiH Group now has a solid foundation for adding advanced analytics to handle tasks such as predicting customer lifetime value.
The benefits of a modern data analytics solution to solve some of your most pressing marketing analytics challenges are clear — but deploying one can seem a daunting prospect. That's why we've put together our Ancoris CMOLab Marketing Spend Optimisation solution. Based around Google's flexible, scalable and cost-effective technologies, CMOLab makes it easy to bring together and analyse your own data to track marketing KPIs and ROI in real time.
To find out more about the 5 steps to transforming your marketing analytics and the benefits of choosing Google Cloud and CMOLab as your marketing analytics platform, download our white paper or come and talk to our Data, Analytics and AI team.
Working with our data analytics and AI team
Our Data, Analytics and AI practice brings together a highly committed team of experienced data scientists, mathematicians and engineers. We pride ourselves in collaborating with and empowering client teams to deliver leading-edge data analytics and machine learning solutions on the Google Cloud Platform.
If you'd like to find out more about how we can help you build your own modern data and analytics platform, why not take a look at some of our customer stories or browse our resources. Needless to say, please get in touch with our team if you'd like more practical support and guidance.