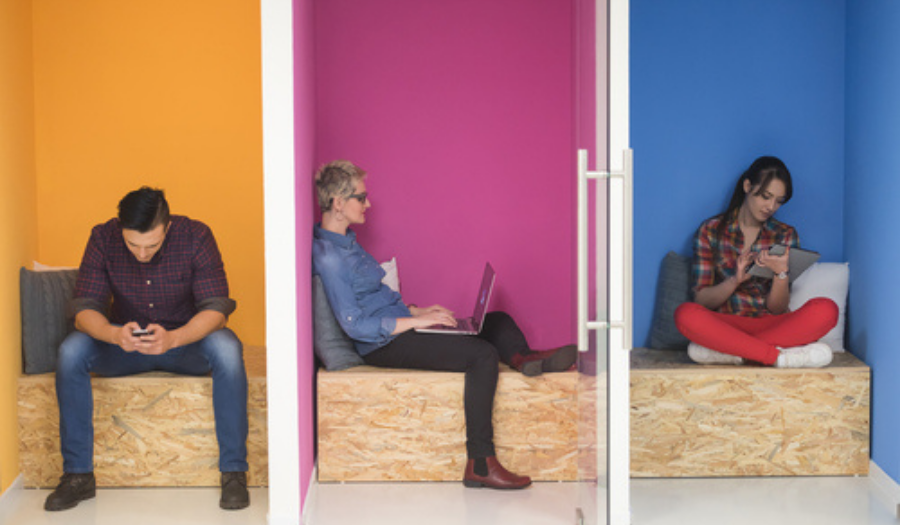 We saw in a previous post that there's a current enthusiasm among entrepreneurs for co-working office spaces with common social areas – but that shared amenities may not be enough, on their own, to deliver the creativity, innovation and success that their tenants hope for.
We know, from working with our clients, that what definitely does spark innovation is to create an environment where people can share ideas, learn from each other and collaborate easily on projects. We recently came across a great example of that in action, in an organisation that's the polar opposite of a start-up: global FMCG giant Unilever.
Unilever had identified that some of its 40 and more consumer brands were already highly innovative, especially when it came to digital marketing. The trick was to figure out how to spread that innovation and creativity to its other brands without stifling its existing successes.
Unilever quickly rejected the idea of imposing a uniform set of "successful" technologies across all brands. Instead it is leaving brands free to choose their own digital strategies, but has developed a single platform for them to share what they're doing with their colleagues. It's a virtual co-working space where brands that are just starting out on their journey to digital maturity can learn from those that are further down the road, without holding them back.
You don't have to be a giant like Unilever to create your own digital workplace, however. Solutions like Google Drive, Google Sites and Google Meet – all part of Google Workspace – make it easy for companies of any size to share and organise documents and start conversations between different parts of the business.
What you talk about doesn't have to be as momentous as a whole new digital marketing platform, either. As our transformation workshops repeatedly show, sharing tips on how to get the most out of existing tools – like using Google Forms to gather data from colleagues and automatically populate Google Sheets – can deliver big efficiency savings, which in turn will free up staff to spend time on tasks that help your business grow.
So why not come and talk to us to our Google Workspace experts find out how we can help you create your own shared space for innovation?