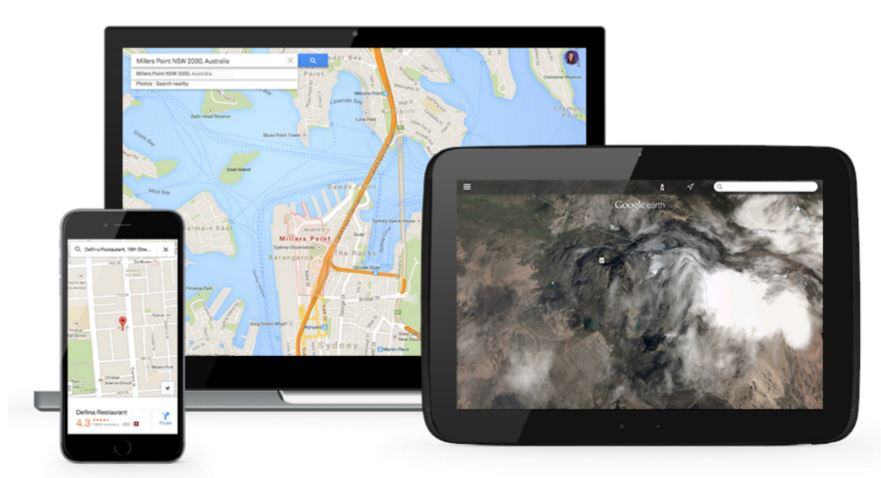 Online maps, especially with the advent of Google Maps Platform, have become part of our everyday lives. We use maps on a daily basis to find out where we are going and how to get there, what or who is around us and even things like when our bus or package will arrive.
You have probably used maps primarily as a consumer, but there are many business uses for maps as well. The main use has typically been focused on visualising data on a map. Use cases include store locators, real estate sites and geomarketing data visualisation. These applications have pretty visualisations and have been very successful in engaging customers and delivering useful information.
As online maps mature and more services are added, that can be integrated into business use cases, the possibilities for businesses to use maps in a more strategic manner are evolving. For many use cases, a map will not even be visible at all through a process or workflow.
The main drive is in providing information to solve business problems and help users improve productivity and even give them information before they ask for it. Examples include answering questions like:
Remind me when....? - I drive past a grocery store to purchase milk
When will I arrive....? - ETA to next customer is 12 min
How far away is....? - John arrives in 24 minutes
Where should I go....? - Drop-in on customer x on your way from airport to hotel
How do I get there? - Turn right in 300 metres
When should I leave....? On Thursday at 11am,

this trip should take 45 mins
Answering these type of questions is becoming easier using Google Maps services such as Directions API that provides real time and historic traffic information and estimated time of arrival or maps on wearable devices that can send us reminders based on location with real context.
More and more businesses are starting to use maps to answer business questions, improve productivity and engage with customers. Google Maps is making it easy to integrate mapping and location and there is a lot more to come. Click here to speak to one of our experts about using Google Maps in you business today.