Google Cloud recognises Ancoris technical proficiency and proven success in location-based services.
Acoris has achieved the Location-Based Services Partner Specialisation in the Google Cloud Partner Specialisation Program. By earning the Partner Specialisation, Ancoris has proven its expertise and success in building customer solutions in the Location-Based Services field using Google Cloud Platform technology.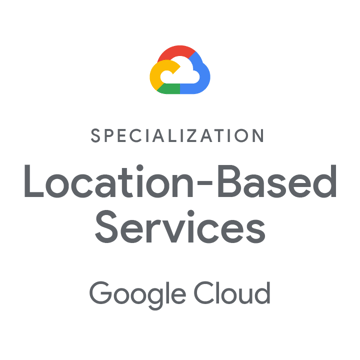 The Google Cloud Partner Specialisation Program is designed to provide Google Cloud customers with qualified partners that have demonstrated technical proficiency and proven success in specialized solution and service areas.
Partners that have achieved this specialisation have demonstrated success building and managing applications using the best of Google Maps Platform and Google Cloud Platform in both web and mobile environments.
"Location-based services enable us to develop new digital models for our customers, from real time monitoring of mobile assets to managing a large field workforce. We are delighted to be one of the first Google Cloud partners globally to achieve this specialisation", commented David McLeman, CEO of Ancoris. "This is the result of several years of experience with both Google Maps and Google Cloud Platform. We are looking forward to helping more companies transform their business with innovative cloud and mobile applications which we deliver as a service."
Adding custom Google Maps features powered by geolocation APIs to your website, mobile apps and internal applications can help you to solve countless operational challenges. It will also help you to become more efficient, improve customer service and grow your business.
For more information about how we can help you transform your business with innovative cloud, geolocation and mobile technologies, come and talk to our experts.