Machine learning (ML) applications can help you handle challenges such as improving customer service, increasing product quality and reducing costs — but getting to grips with ML is not easy. Traditional approaches to ML demand a high-level of skill to design and code models that provide accurate predictions while running quickly and cost-effectively in production.
"One-click machine learning" addresses those barriers, by providing an easy-to-use graphical interface that allows teams with limited ML expertise to create and train high-quality models that run well in production.
With a one-click ML tool, click and wait for the tool to provide a production-grade model ready to be integrated into your application. There's no need to understand anything about the concepts behind neural networks or to write any code.
Building on vendors' investment in ML
To make using ML this simple, one-click ML tools like Google Cloud AutoML exploit the investment that vendors have already made in training and algorithms. To create a high-quality model, you need to show it massive archives of true and counter examples during training.
Google has already done this work for tools like Vision AI, Video AI and Cloud Natural Language. When you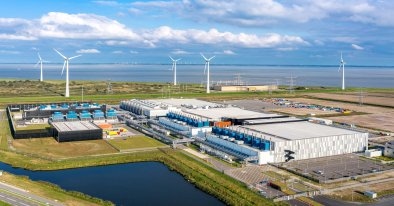 use Cloud AutoML, you can build your specific models on top of the existing models in these solutions — models which can already accurately identify new content and make predictions. This approach means that, while it's always better to have as much training (and test) data as possible, you can build new models with only very small data sets.
The other half of the challenge that needs to be solved by one-click ML is to create a model that runs well in production. Again, Google is leveraging its proprietary technology and the years of experience involved developing ML models that allow products like Google Translate to return accurate answers in seconds.
Tested against traditional data science
We tested the capabilities of one-click ML ourselves when we ran a workshop for one of customers. As a leading provider of Governance, Risk and Compliance (GCR) services, this company wanted to be able to identify drug information leaflets in a corpus of free-text documents written in more than 10 languages. They asked us to run a workshop to help their in-house team understand how advanced natural language processing solutions on Google Cloud might be applied to this problem.
As part of the workshop, we created two ML solutions, along with the associated data ingestion, training and prediction pipelines. The first solution took a traditional code-based approach, with one of our data scientists developing and training the model. The second solution was created by using the graphical user interface in Cloud AutoML to prepare and train the model.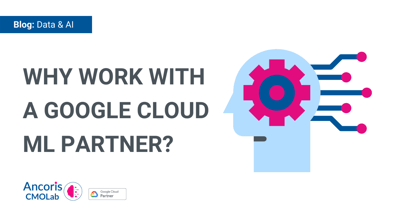 The hand coded model took around a day to build and around 75 seconds to train, and its predictions were just under 99% accurate. The Cloud AutoML model took just 10 minutes to point at the training data and 6 hours to train, and delivered an accuracy of 97.5%. There's not much difference in the quality of the models, but a great deal of difference in the skill required — and the cost: the charge for those 6 hours spent training the model was just $18.
Machine Learning for non-technical users
The power of one-click ML tools like Cloud AutoML to make ML accessible to non-technical users is shown by a project at conservation charity the Zoological Society of London (ZSL). Its conservation team uses camera traps to capture digital photos of wild animal behaviour and then estimate population numbers.
A single survey area can yield more than 1 million images in six months. Instead of having expert conservationists spend vast amounts of their time manually labelling images, Cloud AutoML lets them create bespoke models from an archive of images that have previously been labelled. This will cut the time needed to review images from months to days, allowing ZSL to respond more quickly to conservation needs and apply its limited resources more effectively.
Working with our data analytics and AI team
Our Data, Analytics and AI practice brings together a highly committed team of experienced data scientists, mathematicians and engineers. We pride ourselves in collaborating with and empowering client teams to deliver leading-edge data analytics and machine learning solutions on the Google Cloud Platform.
We operate at the edge of modern data warehousing, machine learning and AI, regularly participating in Google Cloud alpha programs to trial new products and features and to future-proof our client solutions.
We have support from an in-house, award winning application development practice to deliver embedded analytics incorporating beautifully designed UIs. We are leaders in geospatial data and one of the first companies globally to achieve the Google Cloud Location-based Services specialisation.
If you'd like to find out more about how we can help you build your own modern data and analytics platform, why not take a look at some of our customer stories or browse our resources. Needless to say, please get in touch with our team if you'd like more practical support and guidance.