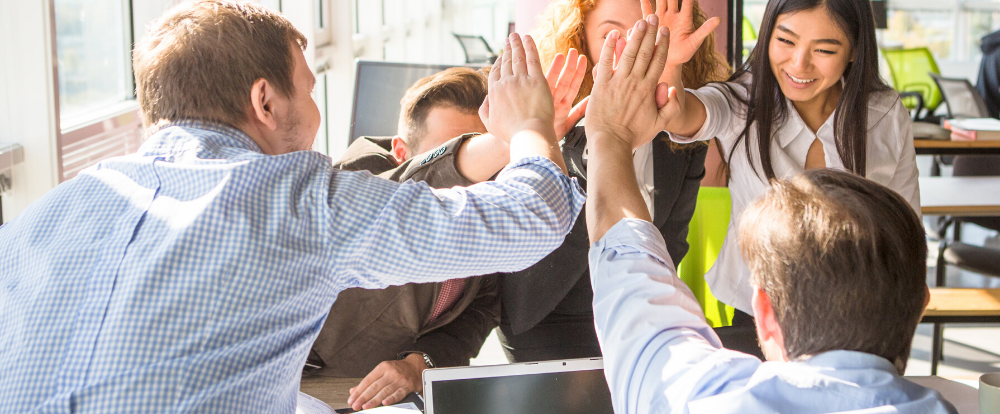 Technology is rarely the limiting factor in digital transformation projects. Instead, as a recent survey on LinkedIn found, more than half of businesses believe it's a digital talent gap that's holding them back. They're right to be concerned. Putting together a team with the right skills is crucial to digital transformation success.
So who should you include in your digital transformation team? There are five different skills you need to include:
Business vision. In a successful digital transformation project, the business sponsor needs to do more than simply create widespread support for the project within the organisation and ensure it has the necessary resources.

They also need to be willing to increase their understanding of "the art of the possible", in order to fully imagine how the business might change — and then be open to taking radical steps to make that happen.

At the same time, they must recognise that digital transformation is an iterative process, rather than "one-and-done", and encourage the business to move forward with a series of quick, practical developments, rather than in one big leap.


Domain expertise in the business processes you're trying to transform. Here, you need not just senior managers who understand a whole process at a strategic level but also frontline workers who know exactly what steps are involved — and all their wrinkles and frustrations.


Technical expertise in the form of a digital strategist (or digital architect) and data scientists and data engineers. They'll help you determine the best mix of technologies to use, as well as how to manage and exploit your data to drive your transformed processes.

Because these skills are scarce, many companies struggle to fill these roles and prioritise technical competency when hiring. However, experience shows softer skills in this group are also vital to the success of transformation projects.


User experience and design skills. Successful digital transformation projects overcome resistance to change by creating solutions that people prefer to use over sticking with the old ways of working. You do that best by involving real users as well as user experience experts in the design and prototyping of apps — and get them on board even before you start coding.


Change management expertise. Change management experts should be involved from day one to develop the communications, internal marketing, and training and go-live support programmes that are critical to ensuring your digital transformation sticks.
Because we know how important the right mix of skills and personnel is to delivering a successful outcome, we work closely with clients on all our digital transformation projects to help them build an effective team. Partnering with a Google Premier Partner like Ancoris gives them access some of the scarcer technical skills, alongside expertise in user experience design and change management, complement the necessary sponsorship, vision and domain insights only they can provide.
With this approach, we've been able to work with businesses like yours to deliver numerous award-winning digital transformation initiatives. To find out more about how we do it, you can read about the ways we involve users throughout the design and development process or come and talk to the experts in our digital transformation team.