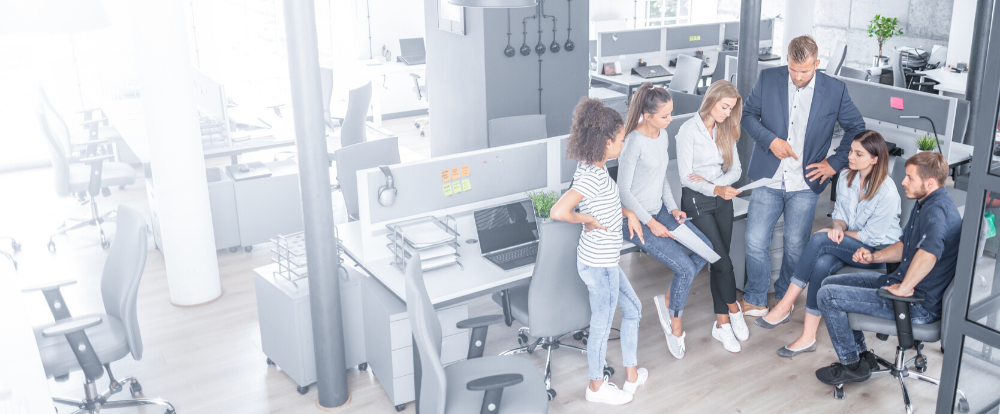 Cloud technologies are now a standard part of the IT toolbox in most organisations. Recent research on the changing role of the IT department by the Cloud Industry Forum found that between 70% and 90% of senior IT and business decision makers see cloud infrastructure, software as a service (SaaS), custom cloud applications and cloud platforms as a critical or very important part of their plans.
You're probably also already using or planning to use some of those technologies in your own operations. But they're just the start. Here are three other cloud technologies that more than half of your peers will be exploiting in the next five years.
1. Big data and data analytics
When you have access to more unified business data and can quickly analyse it to return relevant and accurate insights, you can make better-informed decisions to move your business forward. But many businesses don't make good use of data. Many don't know how.
A new generation of cloud-based data warehouse and data analytics solutions, such as Google's Big Query, make it possible to create a single, trusted source of data — in weeks rather than years — and give users tools that let them explore the data and generate insights. With Google's tools, organisations like yours are delivering better customer service, increasing the effectiveness of their marketing, and improve the efficiency and effectiveness of their operations.
2. Artificial intelligence and Machine Learning
They might sound like the stuff of science fiction, but AI and Machine Learning (an applied subset of AI) are helping businesses like yours to compete more effectively. By providing insights and accurate predictions, AI and ML-based applications can improve customer service, increase product quality and cut costs.
For most companies, these kinds of projects have been out of reach until recently. Now, Google's AI and ML solutions — such as Video AI, Vision AI and AutoML — let business teams who aren't ML experts (but who understand their data) apply AI and ML to a range of business issues.
Finance and insurance companies are able to detect fraud more efficiently. Retailers can predict the best price point for their products. Game developers can target ad spend more effectively to attract players who will become paying users. And media and entertainment companies can automatically extract metadata from their video and image libraries to let them more easily manage, search and exploit their content.
3. The Internet of things (IoT)
With more and more devices now including sensors as well as a smidgen of intelligence and the ability to communicate with the rest of the world, there's no doubt IoT will change the way we run our businesses. As well as simply helping companies automate monitoring and management, Google's Cloud IoT solutions offer opportunities to gain competitive advantage through innovation in products and services.
As our work with Rentokil has shown, processes can be redesigned to: support improved communication and collaboration and increased efficiency; deliver better customer service through the creation of end-to-end ecosystems incorporating IoT devices; and allow customers to explore and analyse their data through self-service portals.
Working with a Google Cloud Platform Premier Partner
As a leading Google Cloud Service Partner, we have considerable experience with Google Cloud Platform, both assisting clients to future proof their business with cloud infrastructure.
Cloud adoption is not just about agility and cost optimisation — it's about building the very foundations you need to continuously innovate and stay ahead. A cloud-first architecture using Google Cloud Platform not only modernises your infrastructure but unlocks a whole new world of digital freedom and opportunity.
Our onboarding methodology will help you realise value in weeks, not months so you can save costs and increase agility.
If you'd like to find out more about how we can help you, why not take a look at some of our customer success stories or talk to the experts in our Google Cloud Platform team.