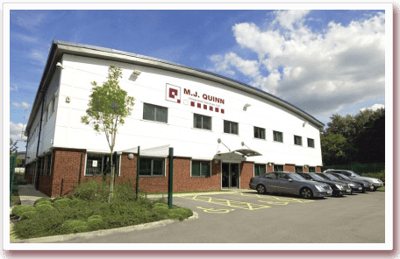 This guest post is written by Wayne Lockey, CRM Manager – Telecoms at M.J. Quinn. As a multi-disciplined integrated service provider, with over 2,000 staff, and a vehicle fleet of 1,100 the company offers its clients a 24 hour, nationwide service.
Every week, we handle 40,000 jobs for our customers from our control centre in Liverpool. For each job, that means getting an engineer with the right skills, equipment and parts, to the right location. We also need to select the closest suitable engineer to minimise travel time and cost savings.
Job scheduling is no easy task: it used to take us a full day to manually allocate each day's work. I wanted to find a more efficient way to handle our scheduling and tracking of our engineers. By putting Google Maps, with its sophisticated built-in algorithms, at the heart of our operations, we were able to run our daily job scheduling in just a few minutes. Those daily schedules are then fed to our tablets using an app complimented by the power of Google Maps that shows them a list of jobs for the day and the best route to take. It also shows them points of interests of the surrounds that are beneficial to their day to day activities.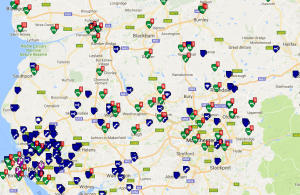 Meanwhile, staff in our control centres can now see in real time the current status of all jobs and vans overlaid on Google Maps. It makes it easy for us to see if there's going to be a problem, so we can be proactive and take action to minimise the impact on customers. Jobs can then be quickly reallocated to another engineer simply by dragging and dropping them on the map.
Google Maps also helps us at the end of the week. The prices we pay our engineers depend in part on the distance traveled between jobs. The algorithms within Google Maps Platform automatically calculate the distances involved and provide us with the right prices, in seconds.
So why Google Maps? It was simply the obvious choice. It includes all the different algorithms we need for locating people and assets, calculating distances and routing people to locations. Google Maps APIs also made it straightforward to integrate with the job and customer information in our Dynamics CRM system. Importantly too, it has a very familiar interface for our users.
Ancoris, as a Google Cloud Premier Partner, has also played a key role. While we've carried out most of the development and integration ourselves, Ancoris helped us get the right license in place for all the different ways we're currently using Google Maps or plan to use it. For example, we'll be adding Google Maps asset tracking so we can track the tablets used by our engineers as well as our vans, letting us see when engineers are away from vans. Going forward, we'd also like to provide customers with tailored map views of the work we're doing for them, to help them gain greater control over their contracts with us.
With the steps we've taken so far, we've been able to become much more efficient with job scheduling in our control centre operations, make better use of engineers' time, and deliver an improved, more proactive service to customers, all thanks to the Google Maps Platform and location services.
For more information about asset management or how you can boost your business by adding geolocation also referred to as location-based services, to your operations, please click here to contact us.