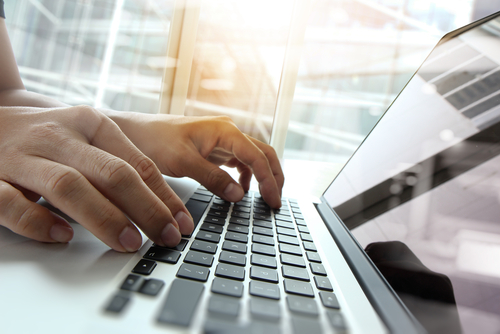 With Google Drive you can keep all your important files in one place. If you use Google Drive for Desktop (Previously Google Drive File Stream), you can take this a step further and access your Google Drive documents easily in non-G Suite applications including Microsoft Office.
How it works: Google Drive File Stream allows you to access your files directly from your Mac or PC, via File Explorer and the applications on your computer. The files in Google Drive will still be stored in the cloud, and any changes you make to the files on your computer will be available automatically to everyone else that the documents have been shared with. You can also make files available for offline access, which will synchronise any updated files automatically when you are back online again.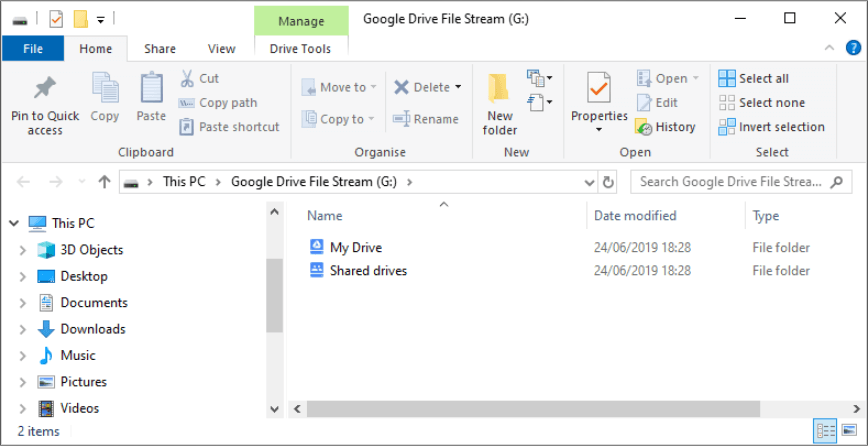 Google Drive File Stream sets up a virtual drive on your computer, that you can open to access files stored on My Drive and Shared Drives. As such, you can access files directly in Microsoft Office, allowing you to easily open documents stored in Google Drive, and to save files to Google Drive within Word, Excel and PowerPoint.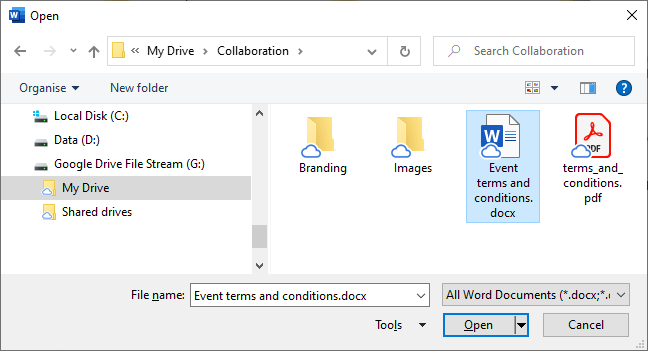 A Google Drive plug-in for Microsoft Outlook is included in Google Drive File Stream, allowing you to attach Google Drive files to messages, calendar appointments and other Outlook items without the need to leave the Outlook interface.
The Google Drive plug-in allows users to:
Save attachments from Outlook to Drive
Attach Drive files to Outlook messages
Ensure recipients always have access to Drive links sent in Outlook emails


Google Drive File Stream can be downloaded and installed via the Settings cog in Google Drive. You will be required to log into your G Suite account using your Gmail address and password in order to install the tool.
Updated September 2020
First published in August 2015