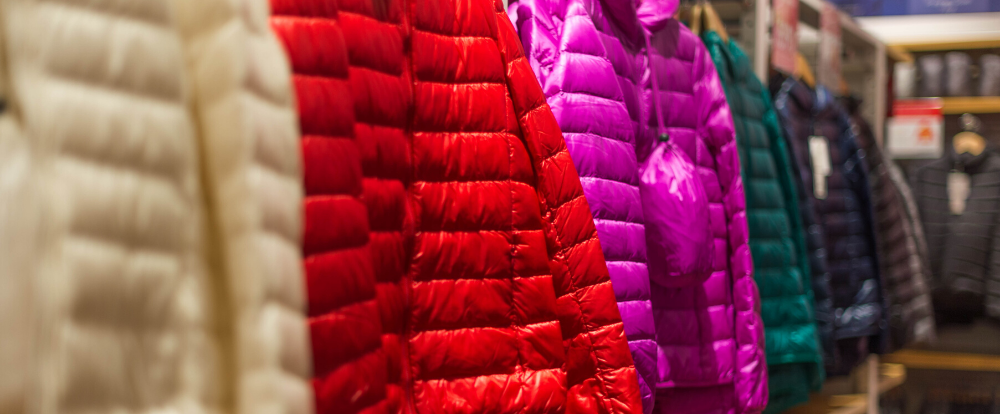 For retailers, creating an inclusive and collaborative environment for all staff in head office and their various trading locations is a major challenge. How do you get information out to managers, deliver training to workers at all levels, and gather information on what's happening in store — while helping staff deliver excellent customer service on the shop floor?
Here are 6 ways Google Workspace can help:
1. Securely manage and distribute digital brand and product assets
Digital content is at the heart of today's customer experience, from lookbooks and videos designed to inspire customers to traditional assets like product photos and brand logos that power your website and store displays.
Storing all assets centrally in Google Drive gives everyone immediate access to new content and ensures they're always accessing the current version. With advanced access controls, Drive puts you in charge of who can see each file and what they can do with it, making working with ad agencies and distribution partners simple and secure.
2. Create a premium customer experience on the shopfloor
Staff can provide betters answers to questions from customers — more quickly — by using phones or tablets to access product specifications, videos and FAQs stored in Drive and Sites.
3. Give managers more time with customers and staff
You can automate and simplify daily and weekly store reporting by using Google Forms to create electronic forms that are fast to fill out and automatically populate Google Sheets at head office. You can also use Forms, Sheets and Google Sites to simplify and speed up HR functions, letting staff submit requests for time off, see their schedule, file a safety incident report or access HR documents from their own devices at any time.
4. Onboard and train employees any time, anywhere, on any device
It's easy to create a self-service training portal using Google Sites to present training materials stored in Google Drive. You can cover everything from product launch videos to updates on the latest marketing campaigns and promotions, as well as step-by-step guides to store return policies and safety procedures.
If you need to hold live training sessions, Google Meet video conferencing lets you create virtual classrooms that link people wherever they are through any device. You can even record sessions and make them available later.
5. Improve information sharing across the business
Google Groups let cross-departmental teams communicate easily, while you can use Currents, an integrated enterprise social network, to connect people with common interests. Instead of being isolated, store managers can informally learn from each other, sharing ideas about how to increase sales, develop best practices and manage staff.
6. Bring products to market faster and open new stores more quickly
Google Workspace helps teams work together more effectively and efficiently on product and store launches. Everyone can edit and comment on documents at the same time — even if they don't have a Google Workspace account — using their web browser. There's no need to spend time collating feedback, while you know everyone's always looking at the latest version, because there's only ever one version. Comments and action items keep the conversation going even when team members aren't in the office or online at the same time, ensuring projects move forward. And Google Meet lets people interact face-to-face, no matter where they're located. That all let's teams create together in real time, quickly reach consensus and make decisions faster.
To find out more about how Google Workspace can help your company handle the challenges facing today's retailers, download our white paper on 7 tips for working (even) smarter and faster with Google Workspace or come and talk to the experts in our Google Workspace team.