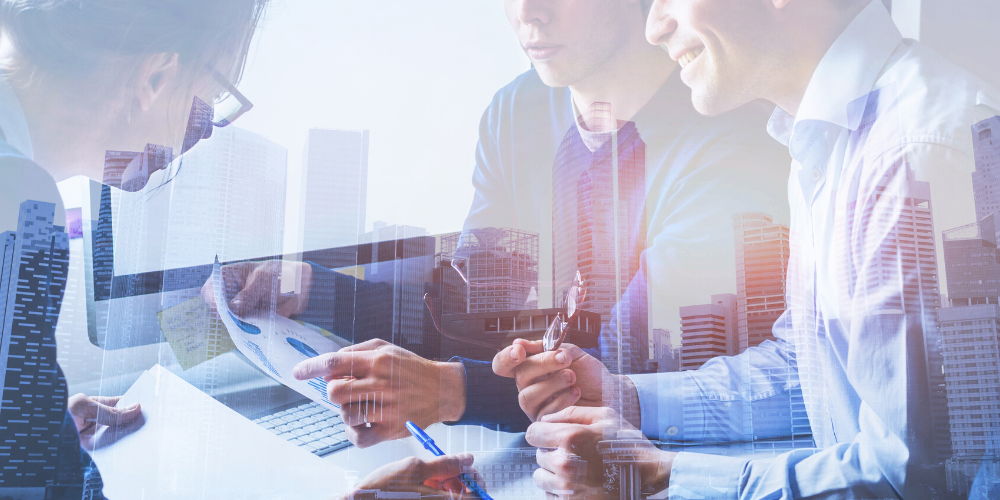 The roots of Software as a Service (SaaS) were all about the efficiencies of providing access to a set of standardised business applications like G Suite or Salesforce. Today, cloud computing is about delivering digital transformation of your entire business, through unique cloud ecosystems that bring together a mix of standard, specialised and custom applications, addressing the particular needs of your organisation.
Creating that unique ecosystem might seem like a tough challenge but Google G Suite Marketplace makes it easy.
With G Suite Marketplace, you can:
provide users with access to a wide range of quality enterprise apps that add to and complement G Suite own apps. This includes Add-ons for Google Docs, Sheets, Slides and Forms, as well as third-party apps for areas such as enhanced security and compliance, cloud-based access to legacy systems and employee management cloud application. Users can quickly search for relevant apps — maybe they need a mail merge app for Docs — and install them with just a few clicks
install apps for your entire domain, so everyone automatically has access to them, without needing to install them individually. Whenever you install a new app, you can notify users that it's available.
restrict which apps your users can install for themselves, by turning them on and off for the whole domain or a particular part of your organisation, or by whitelisting only those apps you want them to be able to install.
easily deploy custom apps, created using cloud tools like Google App Engine, Apps Script or BigQuery, to support specific business processes. These apps can be developed by your own in-house team or in partnership with cloud and mobile application developers like Ancoris. Once they're ready to be deployed, you can simply add them to your marketplace and install them for the relevant users in your domain.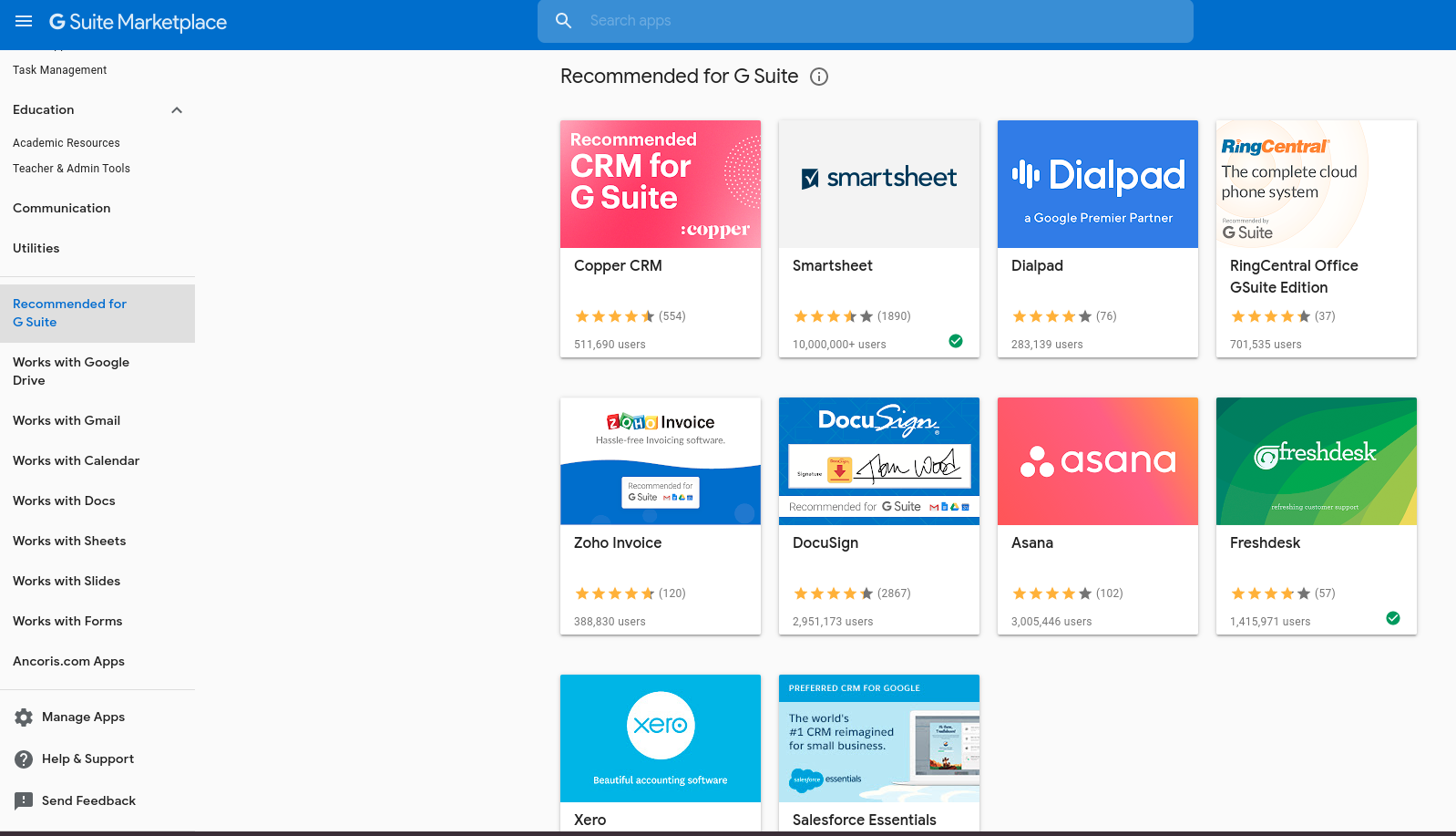 Many of our customers have already used the G Suite Marketplace to create a cloud ecosystem that streamlines their operations and allows them to become more collaborative and innovative, as well as more efficient.
We have experience with quite a number of SaaS vendors in the G Suite ecosystem and can make recommendations on what we believe are best of breed applications. If you need assistance selecting apps complementary to your G Suite environment, come and talk to the experts in our G Suite team.

Article updated December 2019
First published December 2013