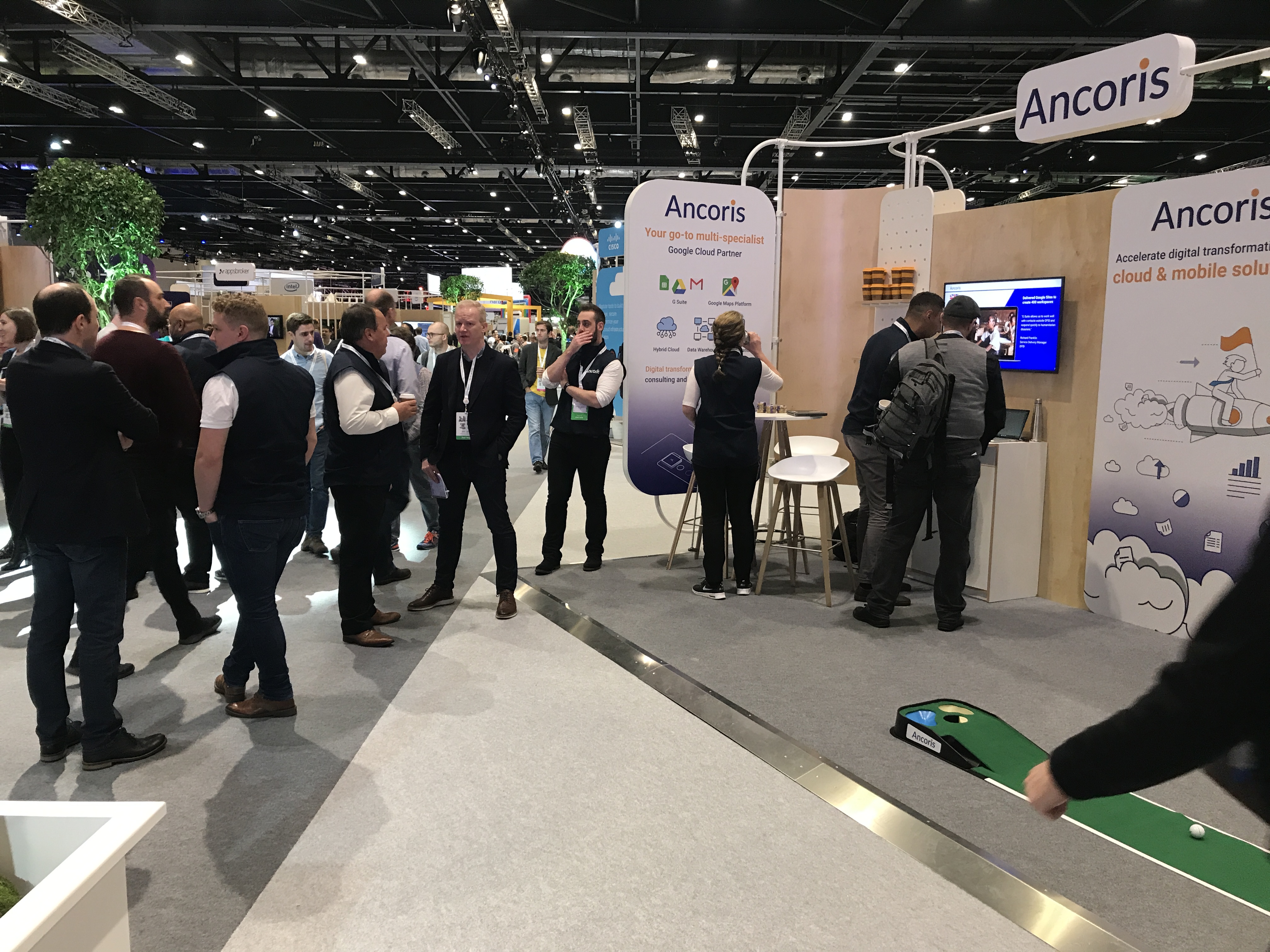 The adoption of cloud computing is accelerating and Google Cloud Next '19 UK at the ExCeL showcased a real maturing of Google Cloud. That's our big takeaway from the event, where we had a lot of discussions on concrete projects.

---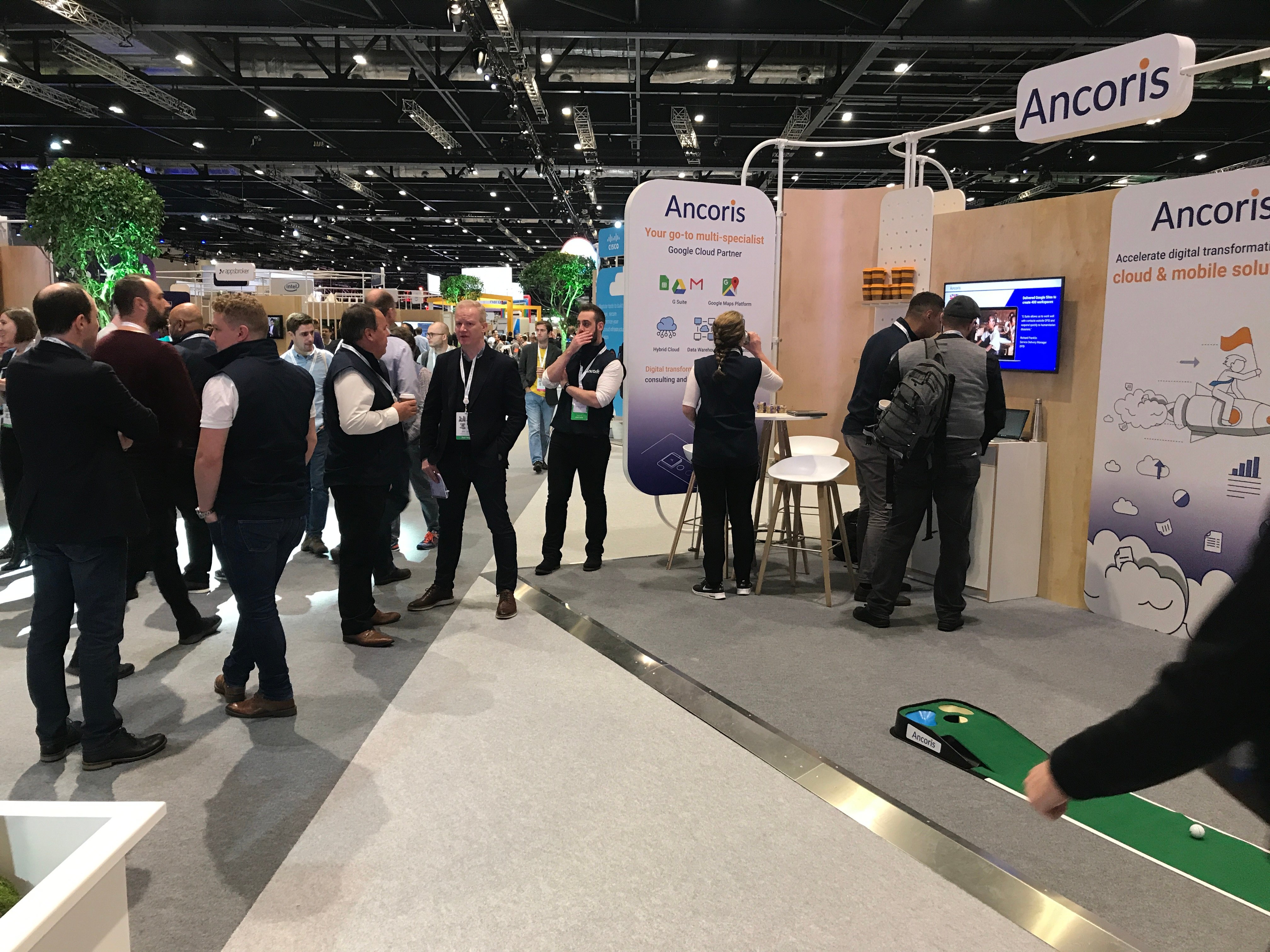 Visitors who dropped by the Ancoris stand each had a different story to tell and were at varying stages in their cloud migration journey, but all understood the importance of the cloud for their organisation. Critically, an increasing number of companies want to get better insights from their own data and are now looking at data analytics: this was a clear theme amongst attendees and presenters.

It was only a few years ago when everyone was debating the necessity of cloud computing, but this is no longer the case. However, although everyone agrees that making effective use of cloud services is crucial to remaining competitive, cloud penetration is patchy, and that's where Ancoris and Google Cloud come in.

At Next '19, we highlighted some of the exciting work we are doing for our clients as a Google Cloud Premier Partner. For those who visited our stand, the message was clear. Digital transformation must be a high priority at the core of your business strategy, supported by one or more of three pillars:
Workplace transformation - Reimagine and transform the way your business and people work and collaborate in their day to day lives. Break away from old ways of working and shift your organisational culture to become more innovative and agile.
Business transformation - Digitise, improve and simplify your business processes. Transform your operations through application development, building custom web and mobile solutions that increase efficiency, productivity, security and compliance.
Business intelligence - Empower your employees by giving them access to your business insights and drive fast, data-driven decision making.