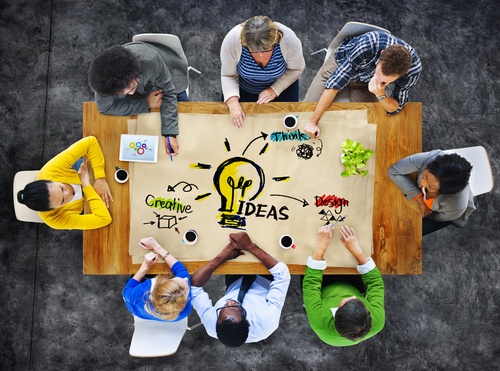 So you've considered all the advantages of moving to the cloud with Google Workspace (Previously G Suite) and you're ready to take the plunge. It's time to pick a partner, buy some Google Workspace licenses and set up some user accounts for your workforce.
Except it's not that simple. Moving to the cloud is more than a technology refresh. It's a cultural change from the old world of personal productivity tools to a new ecosystem of integrated team productivity tools that help your employees work together more effectively, wherever they are, whenever they want.

Ancoris is the 2nd European Google Cloud Premier Partner to achieve the Enterprise Collaboration Specialisation so you can be sure that we are experts in the field.
Working with a Google Workspace Premier Partner like Ancoris will ease you through the initial setup, migration and customisation. That means you can hit the ground running and start using these new, social tools to deliver business transformation.
As well as offering our own expertise in deploying and supporting Google Workspace with Google Certified Deployment Specialists giving you the confidence we really do understand Google's solutions, we have close relationships with the technology experts at Google.
This means you can get your questions answered and your issues resolved quickly, without being bounced around a faceless vendor support department where you never speak to the same person twice. Through partners, you can also get more closely involved with Google's customer activities, giving you a chance to learn more about Google's solutions and influence the direction Google takes.
A Google Workspace Premier Partner, here's what we can help you with.
Deployment
Deployment including creating a custom migration strategy that includes change management to help you develop a new company culture, user training and go-live support, as well as activation.
Data migration
Data migration to iron out all the wrinkles that can crop up when moving email archives and files from your legacy systems.
Ongoing support
Ongoing support that expands on the basic service from Google to provide fast answers and proactive assistance for any issues and questions you have once you've gone live.
Once Google Workspace is in place, a Google Cloud Premier Partner like Ancoris can help you get the most out of your investment as you move forward with digital transformation. It can also ensure you continue to provide a great ongoing user experience for your employees. You can benefit from a range of services such as:
User enablement
User enablement, taking your workforce beyond the initial Google Workspace training they received during deployment, to allow them to continue learning. Scheduled face-to-face and virtual classroom training can help new joiners and existing employees master the various tools in Google Workspace. Meanwhile, e-learning resources help them learn in their own time through help pages, interactive demonstrations, tips and shortcuts.
Digital transformation workshops
Digital transformation workshops that help your business move forward quickly on your journey to digital maturity. Our workshops help you achieve both quick wins and a deeper understanding of how to bring together People, Process and Technology to transition into an organisation that is agile, efficient and innovative.
Customer Success Services
Customer success services that help you get the most out of the wider Google Cloud Ecosystem, including business and roadmap sessions that help you understand how you can enhance your initial Google Workspace implementation, as well as hints and tips to become more productive and innovative with the tools you already have.
In short, working with a Google Workspace Premier Partner like Ancoris will not only help you roll out Google Workspace but also put you on the path to creating long-term, sustainable business success.
Edited December 2020
First published June 2019