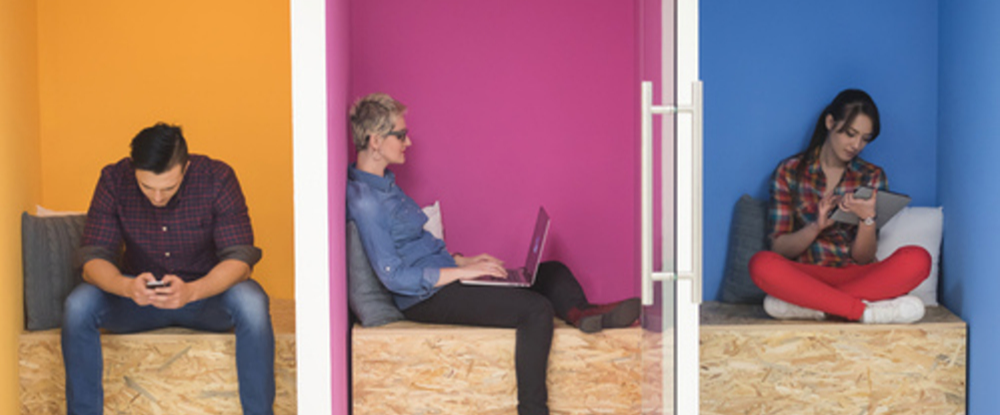 The way we work has changed: today's fast-paced, global environment requires us to
collaborate in real-time
with colleagues based in other companies and other countries
outside traditional working hours
whether we're in the office or on the road.
The Millennials who now make up more than half the workforce expect to be able to use "social" tools — such as chat, video conferencing and concurrent editing — to carry out this kind of collaborative work, no matter where they are.
How to boost productivity at work by learning from the smartphone Download Guide
G Suite has been designed from the ground up to support this kind of social collaboration, which lets teams create together in real-time, quickly reach consensus and make better decisions faster.
With G Suite, you can:
let everyone edit and comment on documents at the same time — even if they don't have a G Suite account — using their web browser. You can hold a conversation right inside a document, so there's no need to switch to email or pick up the phone.
let everyone see exactly what you're discussing during a call, because you can share content directly from Drive in Hangouts Meet and Hangouts Chat. Everyone can also make changes or capture ideas during the call.
connect people with common interests — in different departments or doing the same role in different locations — using Google+, an integrated enterprise social network.
communicate easily with cross-departmental teams, by adding everyone to Groups. You can then email everyone, or share files securely with them, using one click.
work with people who don't use G Suite. Seamless integration with Microsoft Office lets you schedule and rearrange meetings across calendars in G Suite and Outlook. You can create and work on both G Suite and Office documents, with files always saved as the original file type. And the formatting and layout of Office files is accurately preserved when the files are opened in G Suite.
ensure everyone can access the same content and are all working on the latest version, with Shared Drives for teams and project groups. Because there's only ever one copy of a file, you know everyone is always looking at the latest version of a document, with everyone's changes and suggestions incorporated. You can also make sure everyone always has access to the latest data by linking content in Docs, Sheets and Slides so that it automatically updates when the source data is updated.
If you'd like to find out more about how the social tools in G Suite can support the changing culture of the workplace and help you become more agile and innovative, download our whitepaper on boosting productivity, or come and talk to the experts in our G Suite team.
Article updated October 2019
First published November 2012