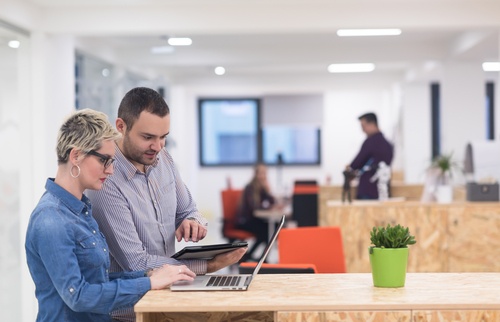 All cloud-based productivity suites promise to make you more productive and more effective, but sometimes it can feel like the technology is just getting in the way.
When you're collaborating with others, even minor delays connecting to a video call or seeing "live" changes being made by others to a shared document can becoming frustrating. Long waiting times when you're accessing your files while meeting with a client or on the phone to them can make you seem unprofessional.
Annoy people enough and they'll start wondering whether they should go back to doing things the old-fashioned way.
Now you no longer have to guess which cloud tools will save you the most time and smooth your working day. A series of comparisons from testing experts Principled Technologies shows Google Workspace beats Office 365 hands down.
According to the test results, G Suite lets you:
send and receive email attachments nearly 2 x as quickly
preview attachments such as documents, spreadsheets and presentations from your inbox 4x as quickly
create and share a new document 2 x as quickly
see "live" changes made to a shared document by someone else up to 20x as quickly
access files stored in the cloud up to 4 x faster
upload files to the cloud in 1/2 of the time
join video calls 3 x as quickly
see screens shared by others during video calls 5 x sooner
create a new internal team site in 1/2 of the time
open a page in an internal site to edit it 2 x as quickly
Google Workspace comes with simple pricing plans, click here to find out more about the different options available, equally contact our Google Workspace specialists to discuss which plan best suits your needs.
Edited October 2020
First published August 2017