This month saw some useful updates to Docs and Slides, as well as a new Hangouts add-in for Office 365. We've also created some handy tutorials to show you how to get the most of these new features and updates.
Gmail
If you communicate with a Google Group in Gmail, you can now position the mouse over the group name to show the group contact card. From this card you can create a new email to the group, schedule an event with the group and view group members. You can also click on the More Info link to view the group's page in Google Groups.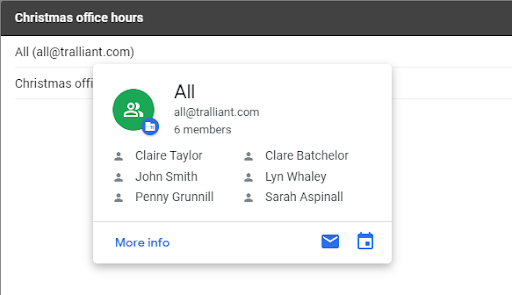 G Suite will have a new sign-in screen from the end of November 2018, to match Google's new material design principles.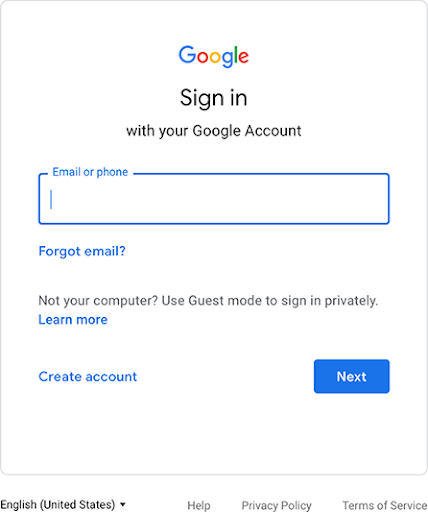 Google Calendar
Starting on January 7, 2019, SMS notifications from Google Calendar will no longer be available.
You will still have the option to receive email or pop-up notifications for calendar events: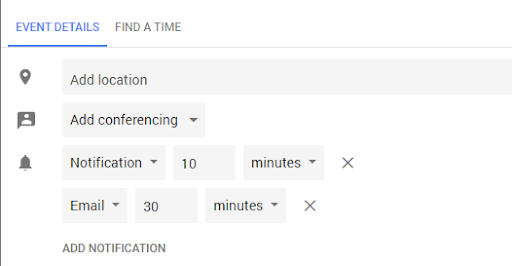 Google Contacts
On February 12, 2019, old Contacts will be turned off completely, and any remaining users will be moved to new Contacts. There will be no option to use the old version.
Find out more about the new Contacts interface in our How To video:
As well as delegating your Gmail mailbox to colleagues, you can now delegate your contact list so that delegates can view, edit and delete your personal contacts on your behalf.
Find out more in our How To video:
Google Slides
The Format Painter has been available on the toolbar of Google Slides for some time, allowing you to copy the formatting from one object to another. You can now double-click on the Format Painter button to copy formatting to multiple objects.
Select the object you want to copy formatting from
Double click on the Format Painter button
Click on each object you want to copy formatting to
Click on the Format Painter button again when complete

Hangouts Meet
Google Hangouts Meet now allows G Suite Enterprise users to organise meetings with up to 100 participants, and G Suite Business users to host up to 50 participants. This count includes both internal participants from your own organisation and external participants.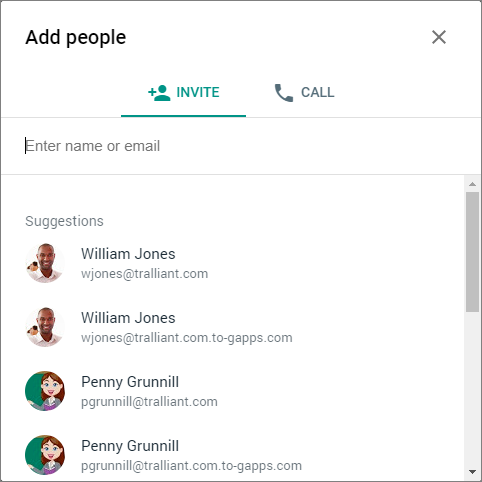 You can now add people to a meeting in progress, using the Add People link in the participant list. Anyone you invite in this way will receive an email message with a link to the hangout - they can click on the link to join.
If you invite someone using their phone number, the number will be called and they will be added to the hangout immediately. They will join as an audio-only participant and will not see any video or screen-sharing activity in the hangout.
Find out more in our How To video:
For more information about how we can help you to create a digital workplace with G Suite, come and talk to our digital transformation experts.