Over the past month new functionality has been added to the Gmail compose window, as well as the mobile app. Google Sites introduces more integration with Google+ and there is an interface refresh in Docs, Sheets and Slides, as well as more options for linking in Google Docs.
Gmail
You can now undo and redo commands in the Gmail compose window, and apply strikethrough formatting to selected text. Click on the Formatting Options button in the compose window to show the new buttons.
Note that if you are not using full-screen view, you may need to click on the More button to show the Strikethrough option.

You can now download an entire email message in Gmail, including attachments. The email message will be saved in .eml format, which can be opened in any email application, including Outlook. Once an email message has been downloaded, it can be attached to another message to forward to colleagues as required.
Find out more in our How To Video:
The interface of the Gmail app on both Android and iOS has been updated to follow the new Google material design guidelines. As part of the new design, you can quickly view attachments such as photos without opening or scrolling through the conversation. It's also easier to switch between personal and work accounts.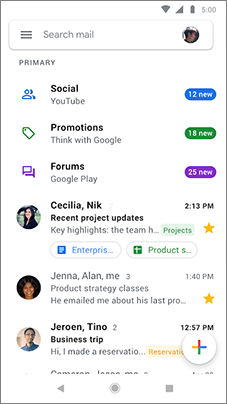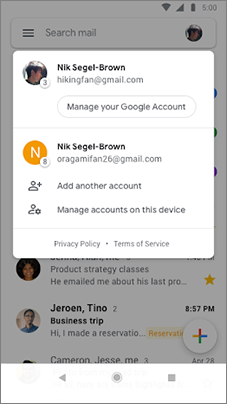 Google Calendar
Google administrators can allow Google Calendar users to book Microsoft Exchange calendar resources, such as meeting rooms, when they schedule a meeting.
Once this option is enabled on your domain, you will see both Google Calendar and Exchange resources displayed as bookable options in a calendar event.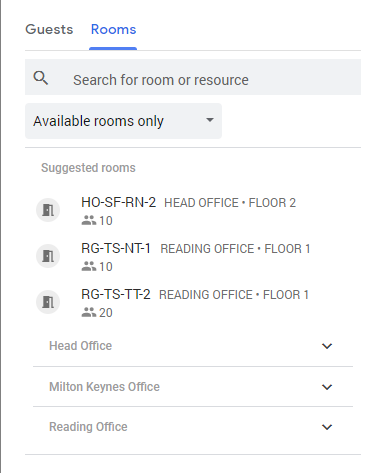 Google Sites
Last year, Google SItes added the ability to embed Google+ streams into new Google Sites e.g. a top-level community page, a community category page, a collection page or a Google+ profile. You can now embed a stream of posts from Google+ onto a page in new Google Sites, to match specific keywords or search operators.
Find out more in our How To Video:
Google Docs, Sheets and Slides
A new user interface has been introduced in Docs, Sheets and Slides to match new Google material design guidelines. You will notice dialogue boxes have rounded corners and buttons are much clearer in the colour of the application you are using e.g. blue for Docs and green for Sheets.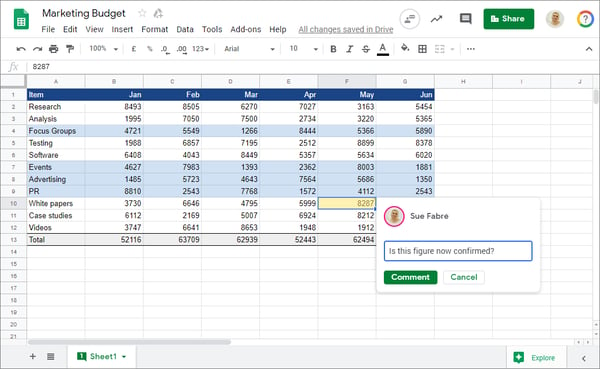 Now, when you're working on a chart in Sheets, you can make formatting changes to an individual element such as a bar on a bar graph or a point or line on a line graph. This works for bar charts, column charts, line charts, scatter charts and for certain series in combination charts, as demonstrated in the following animation.

You can now embed Google Drawings files saved in Drive into Google Docs and update the content of linked drawings embedded in Docs.
Find out more in our How To Video:
For more information about how we can help you to create a digital workplace with G Suite, come and talk to our digital transformation experts.