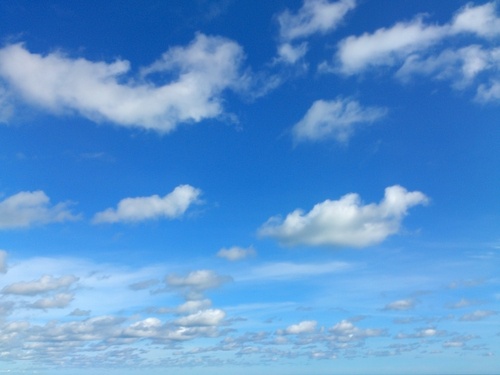 We waste a lot of time at work searching for the information we need to do our jobs. Consultants at McKinsey estimate that 20% of the average employee's time is spent looking for information. Even worse, research by IDC suggests workers spend a third of their time recreating content that already exists but which they couldn't find.
Making it easier to search for business information
Shouldn't searching all the information in your business be as easy as using Google Search to search the internet? That's where Google Cloud Search comes in. It makes searching across all your company's information just as convenient, intuitive and fast as using Google for the web.
Google Cloud Search lets users:
search content from any data source or application in any location. That could be on-premise or in the cloud and include enterprise SaaS applications and in-house systems as well as Google Workspace.
search from within the applications they're already using, so they don't have to switch apps to look for content.
find all the relevant content the company holds — but only if they already have permission to access it. Cloud Search results respect the security and permissions of each source system. If permissions are changed in the source system, that's quickly reflected in Cloud Search results.
search by asking questions using natural language, just like they would with Google Web Search.
see the most relevant results first, with rankings driven both by who the user is and the application they're working in when they make the search.
How can you use Cloud Search in your business?
Cloud Search is designed for organisations which hold lots of information but struggle to organise it and share it. It helps employees find information, access it and make use of it.
Cloud Search is ideal for businesses where:
staff need to find corporate documents and policies, content authored by colleagues and internal information about projects. Cloud Search helps reduce the time spent searching for information or re-creating information that already exists. It also encourages innovation and improves business collaboration by spreading good ideas and best practice more easily.
field service technicians, helpdesk staff and customer service representatives need to find product schematics, reference manuals and records of previous service and support calls. Cloud Search can help reduce the cost of delivering aftercare service, improve the reliability of installed equipment by ensuring it's correctly serviced, and even enable aftercare service to become a new revenue stream.
dealers and distribution partners need on-demand access to up-to-date information about the latest models and finance options. Implementing a cloud document management solution based on Cloud Search will cut the cost of servicing dealer networks while improving the customer experience.
product development life cycles are long and complex, and traceability and regulatory approvals are core requirements. Cloud search helps accelerate time to market and simplifies traceability by providing a single source of truth that links data in the many business and technical systems used in each stage of the product life cycle.
Examples of companies using Cloud Search
Two companies putting Cloud Search at the heart of their digital transformation efforts are Whirlpool Corporation and Colgate-Palmolive. Whirlpool is using Google Cloud Search to give its engineering teams one place to access content held in numerous systems. With one search, employees can find content whether it's stored in the company's product lifecycle management application, global engineering system, any one of dozens of team intranets running on Google Sites or the company's people directory.
Colgate-Palmolive is using Google Cloud Search to power a new intranet portal. Cloud Search lets the company quickly add new sources of information while ensuring users don't suddenly start drowning in data but only see relevant search results. The portal draws in data from Google Workspace, a SAP R&D system and an internal IT helpdesk support content management system.
How does Cloud Search work?
Cloud Search is designed to make it quick and easy to add powerful search capabilities in your business.
For each content source, you deploy a connector that links to the Cloud Search Indexing API. Google already offers ready-to-use APIs and connectors for more than 60 common enterprise sources, including Salesforce, SAP, ServiceNow and Microsoft Sharepoint. A Software Developer Kit (SDK) makes it easy for you (or Google Cloud Premier Partners like Ancoris) to quickly develop robust custom connectors for any other source, including proprietary in-house systems.
Using data supplied through the Indexing API, Cloud Search quickly builds an index of all your content. Whirlpool Corporation, for example, was able to build an index of 12 million documents — using 21 different connectors — in just one week. The index is constantly updated in near real-time to reflect the latest changes to your content or to security permissions in the source systems.
Users access the index and search for content using embeddable search widgets incorporated into your current business systems. That provides a Google-like search experience from within the applications employees are already using.
In contrast to traditional server-based search appliances, you get all the advantages of a cloud-based solution running on the same Google cloud infrastructure that powers billion-user products like Google Web Search and Google Workspace:
fast and reliable indexing and searching — at any scale — without you having to worry about availability and reliability or about provisioning servers or virtual machines to match your search load.
quick and easy deployment. All you have to think about is how many documents you want to index and how many queries you expect to make — and even if your estimates are wrong, it's not a big deal.
You don't even need to already be a Google customer to benefit from Cloud Search. As well as being an option for Google Workspace Enterprise users, Cloud Search is available as a standalone solution for customers who don't have a Google Workspace domain.
Working with a Google Workspace Premier Partner
Ancoris is only one of a handful of European Google Cloud partners with the Work Transformation Enterprise specialisation. Our deployment experts will help you make a smooth transition―for the technology and for the people using it.
A business is only as good as its people – so why not make them extraordinary? Empowering them to work better together not only unleashes their talent and creativity but makes them your competitive advantage. The modern, easy to use applications in Google Workspace make real-time collaboration a breeze. Combine Google Workspace with Chrome Enterprise and you've got the most secure and mobile workplace.
To complement our technical service delivery consultants, we have a dedicated in-house change management and user enablement team to guide you through the process.
If you'd like to find out more about how we can help you to create your digital workplace, why not take a look at some of our customer success stories or talk to our Google Workspace specialists.