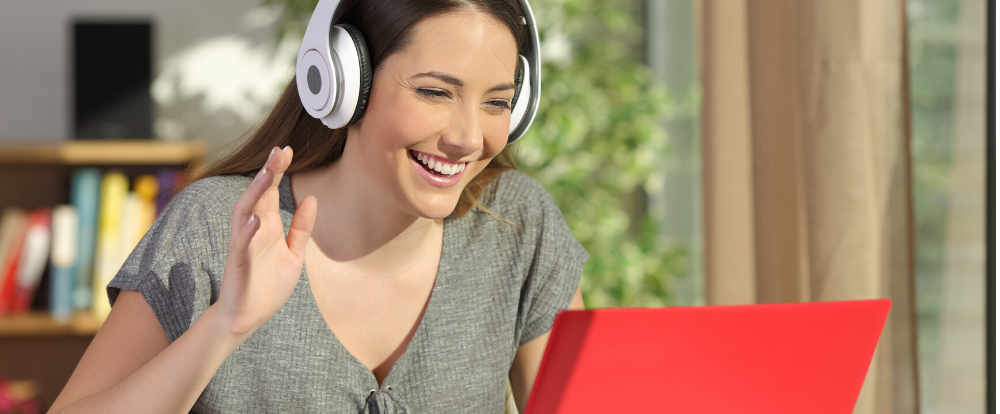 Video meetings —whether one on one or for teams — are increasingly replacing phone calls or meeting face to face. They can make your business more efficient, innovative and collaborative, can save on travel costs and time. They have also been found to improve employee morale and retention.
But video meetings can also be frustrating if users find themselves struggling with the technology. That's why Google has designed Google Meet to provide users with simple and smooth video meetings. For example, you can:
Join with one click. Just tap the meeting link from your calendar or the invitation email on any device and you're in. You don't need to install any desktop apps or plugins.
Meet from any device. As long as you have an internet connection, you can join from a conference room, a laptop or your mobile device. Even if you don't have an internet connection, you can join through dial-in numbers available in nearly 50 different countries.
Share what you want. You can share a window or your entire screen with a simple tap, with no need to plug the right wire into the right socket. You can easily use a video meeting to present from slides or to share content from Docs or Sheets.
Connect everyone. You can hold meetings for up to 250 participants (and livestream to up to 100,000 viewers). You can also record meetings to share with anyone who couldn't make them (Enterprise edition)
Make meetings more accessible. Live closed-captions let everyone follow the conversation, while users can continue to benefit from accessibility tools, such as screen magnifiers, that normally run on their devices.
Hold video meetings in rooms of every size. Meet Hardware offers a choice of devices that ensure everyone can see and hear clearly, whether you're kitting out a huddle room, a boardroom or something in between.
Naturally, Google Meet is integrated within G Suite and third-party tools such as Microsoft Office and Exchange. This means you can schedule video meetings directly from your Calendar and if you're using G Suite, you can share links and join meetings through Gmail and Chat. You can also add a Jamboard session to a meeting so everyone can add content and notes to the screen.
And, of course, Google Meet is built on Google Cloud secure global infrastructure, so you get:
consistent performance and reliability, with 99.9% uptime SLA
optimal video and audio quality based on each participant's available bandwidth
industry-leading security and privacy
comprehensive management tools that make it easy to set up and manage your Google Meet solution
support from Google Partners like Ancoris to help you get up and running with Meet within 48 hours
If you want to find out more about how to connect and collaborate through effective video meetings, watch our short video showing Google Meet in action or come and talk to the experts in our G Suite team.
Article updated September 2020

First published March 201