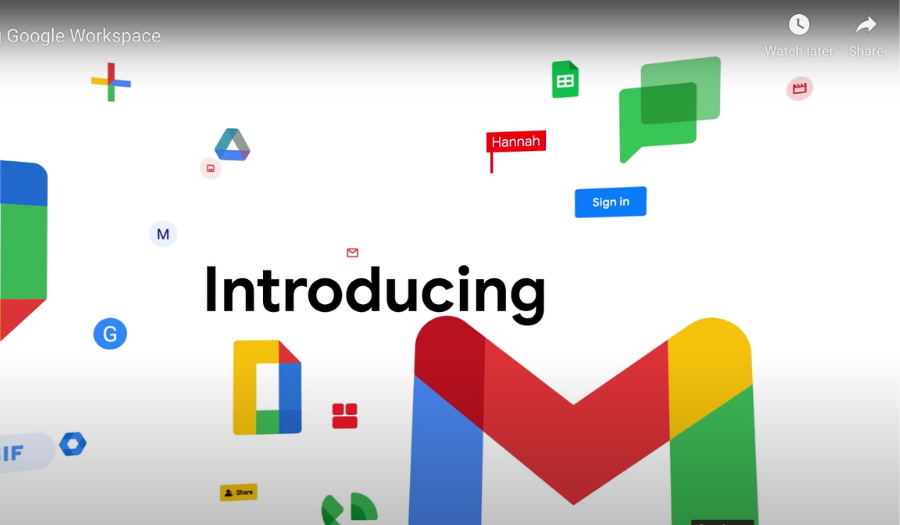 Since 2008 as a launch partner, we've been working with Google to help businesses introduce new ways of collaborating in the workplace. Year by year, we've seen the evolution of G Suite, with the addition of enterprise functionality and the relentless focus on security. All applications were designed to work together with simplicity and ease of use.

That's why we're excited to share the news that Google Cloud has introduced Google Workspace, a name better suited for all of the productivity apps you know and rely on — Gmail, Calendar, Drive, Docs, Sheets, Slides, Meet and more — enhanced with new features that help you create, communicate, and collaborate more effectively.

A key development being introduced with Google Workspace is a new, deeply integrated user experience, designed to help reinforce human connections when people are working remotely and interacting with customers digitally. You'll also see some new security features that help will facilitate safe communication and protect your data. The result is an integrated experience that supports your users and your business as you navigate the new working landscape which is transforming before our eyes.

It may seem like the COVID-19 pandemic has been the driving force behind these changes. But the truth is that all of these developments were already happening, as companies moved forward with their digital transformation strategies. The pandemic simply gave extra impetus to these existing trends — but the rapid pace of change has highlighted some of the challenges we face.

At Ancoris, our customers already know the benefits of working with the tools in Google Workspace.
In Ireland, eir is not only using Workspace to help it deliver a major business transformation project that enables a mobile workforce without compromising productivity, but has also been able to keep more than 2 million customers connected and supported during COVID-19 because its employees were able to easily move to working from home. As Roisin Clancy, Director of IT Operations at eir explained recently, having Google Workspace in place "helped us to very quickly switch to remote working during lockdown, so we could continue projects such as extending our fiber optic network and keep delivering the best possible service to our customers."

Workspace is also playing a key role in public sector organisations such as the London Borough of Hackney. By giving its users modern workplace tools that help them work collaboratively, flexibly and with fewer barriers to getting things done, the council is able to build on the work already done to transform its services from the worst in the country to amongst the best.

Google Workspace, says Henry Lewis, Head of Platform at Hackney, "releases our colleagues from being rooted to the workplace. They can now access the tools they need online, even when out of the office and closer to the community." He adds that, without Google Workspace, it would have been difficult for the Council's network to cope with the surge of remote users caused by the move to working from home during lockdown. "Against the backdrop of a pandemic, it's crucial for the community that we're able to keep delivering key services," he says. Google Workplace "gives us the flexibility to collaborate in real time, online, and continue serving Hackney citizens from home."

"Google Workspace can help customers get more done at work and at home," said Carolee Gearhart, Global Channel Chief at Google Cloud. "We're proud to work with partners like Ancoris to bring Google Workspace to customers and to help them drive work transformation across their businesses."

We know how much our customers have already benefited from using the individual tools in Google's productivity suite. We think the connected, helpful and flexible experience they'll now find in Google Workspace will be another game changer, enabling them — and others like them — to respond effectively to the rapid changes taking place in the way we work. We're very much looking forward to working with them in the coming months to help them use Google Workspace to take their business to even greater success.