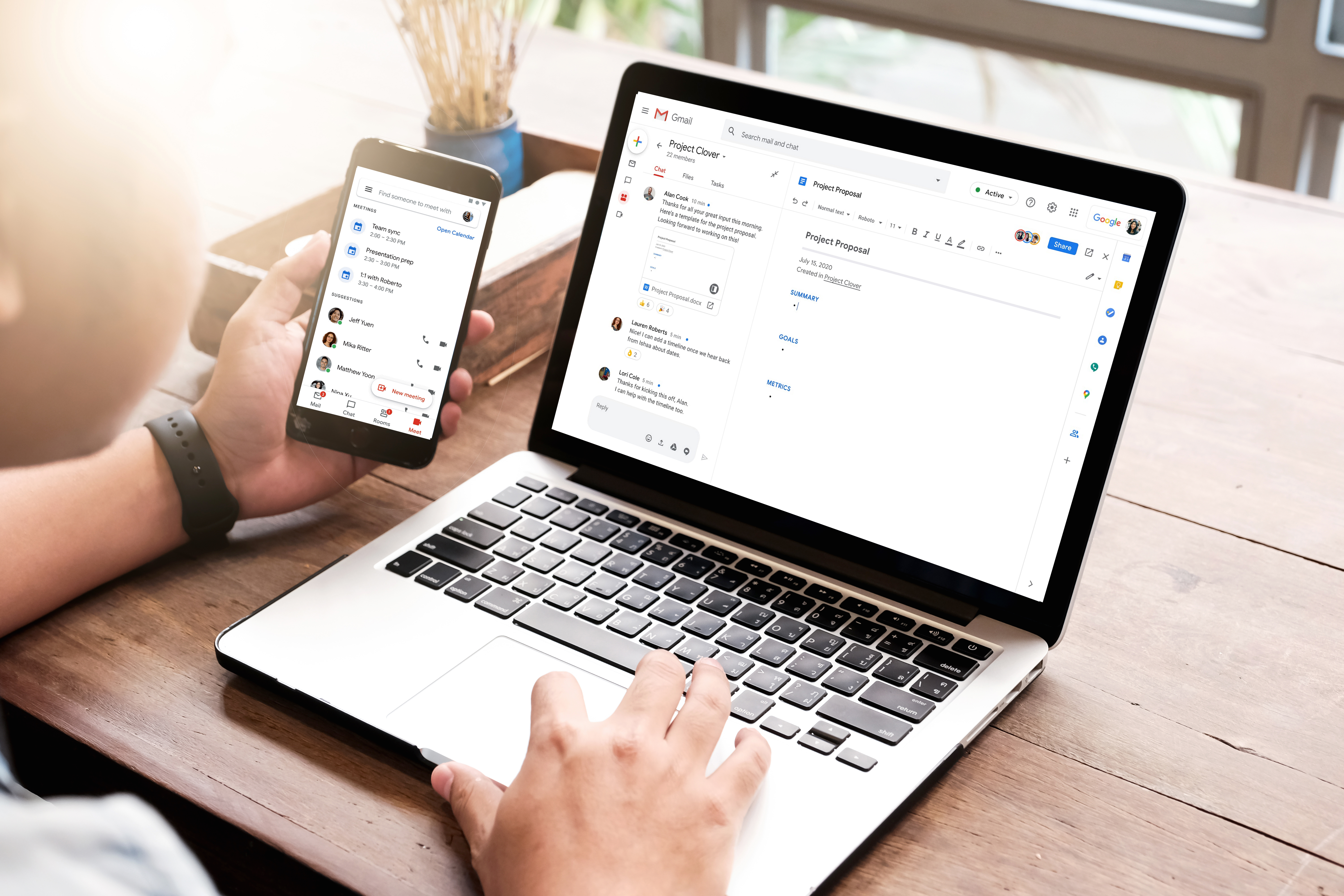 Google Cloud is evolving Gmail to help everyone maximise their impact at work.
The workplace has changed with virtual meetings, remote collaboration and flexible hours becoming the new normal. However, we're all spending too much time on routine admin tasks such as scheduling meetings and catching up on emails, switching between apps and searching for the information we need.
This is a problem as it limits our ability to focus on our most important work.
Google aims to solve this problem with their new integrated Gmail Workspace, which brings all of the tools that you need to use in your day-to-day work into one place - your email.
Contact us about Ancoris Customer Success Services
As everyone starts their day in email, Google is building the Gmail interface to provide instant access to direct messages, chat rooms, video meetings and shared documents. This is done by providing access to four main areas when you access Gmail on the web or your mobile device:
Gmail itself remains unchanged, providing best-in-class email with Google-grade security and intelligence.
Chat allows you to read direct messages and group conversations without having to open a new app.
Rooms provide a shared space to work on specific projects, allowing you to chat with other room members, share documents and assign tasks.
Meet shows upcoming meetings, with the option to join them directly from your email screen
.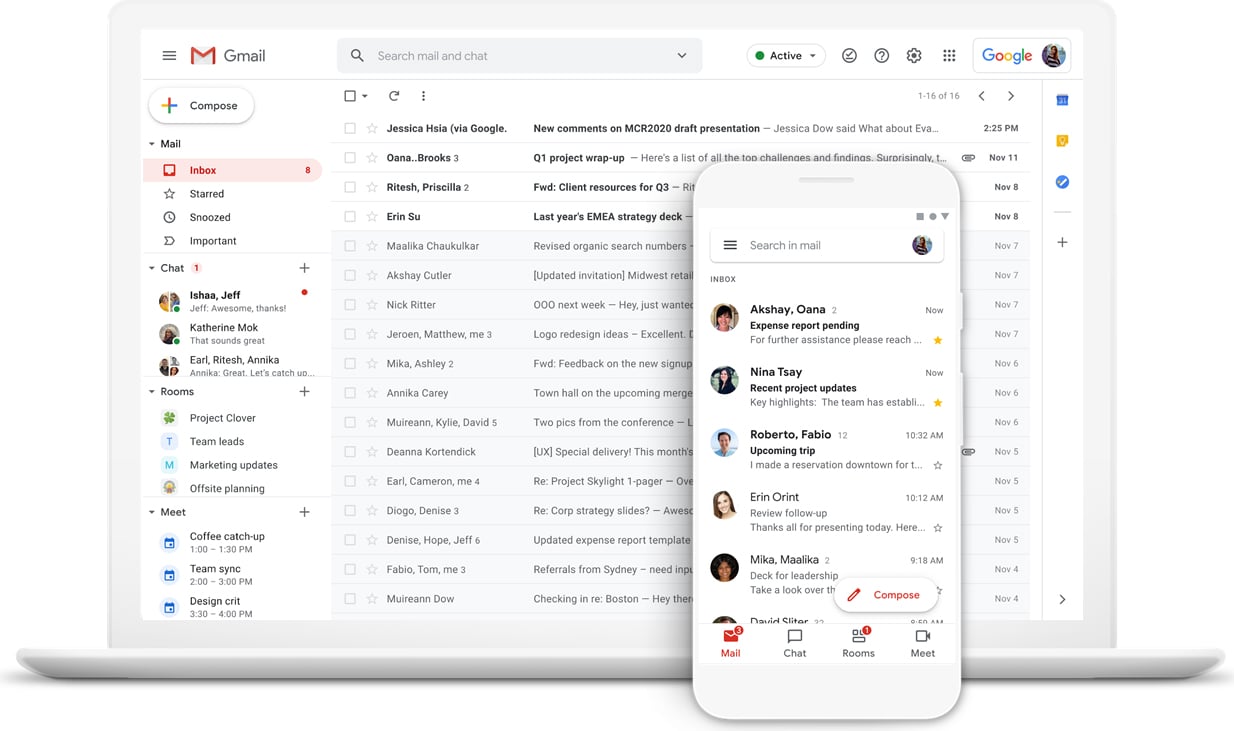 Communication is a foundation of work and the next generation of Gmail not only brings together the core elements of work, it also makes them work better together. Whether you're working on something individually - or working in a team - Gmail delivers an optimised experience.
Jump into a call from chat, forward a chat message to your Inbox, create a task from a message, create a chat room from an email - everything connects together.
Find all of your communications from within Gmail, regardless of the channel used.
Chat with your team, jump into shared documents, assign and track project tasks - all from one place.
Edit documents alongside chat to collaborate fully with colleagues.
Set out of office warnings, "Do Not Disturb" mode and more, to manage your time and allow everyone to see when you're available.
The next generation of Gmail will help everyone make the most of their time by bringing together the core elements of work and making them work better together.
Gmail's new integrated workspace will start rolling out to all users in the coming weeks. Contact our Customer Success Services team if you would like to find out more about the new Gmail integrated workspace and how we can help you to support your users to get the most from this new functionality.