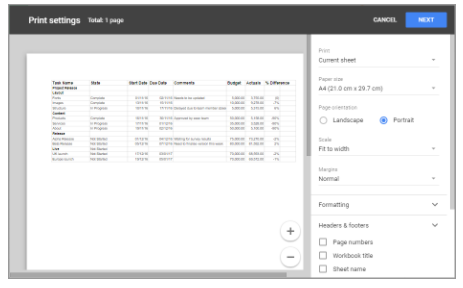 Google are always improving their tools, which means they are continually adding new features in G Suite to help you do more. Here are some features that you may not be aware of.
Print your Google Sheets
The new printing interface of Google Sheets allows much easier previewing of your sheet. It includes options to adjust margins, freeze rows and set headers and footers directly from the preview screen. Once the sheet looks correct in the preview, you can click on Next to show the default Chrome print screen to decide on the printer, number of copies, etc.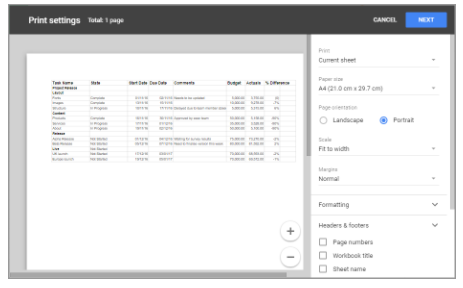 Create charts with Google Sheets
The Explore features of Google Sheets can be used to generate charts based on questions that you ask in the Explore pane. You can also apply quick formatting to your sheet data, including banded rows.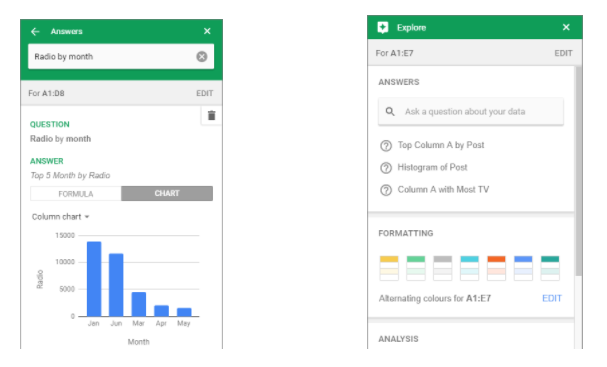 To use the chart feature functionality , go to the Editing pane that shows on the right-hand side of the screen, and can be used to edit the chart as a whole, or format the selected element. You can now add trend lines and error bars with a single mouse-click, and can format chart elements to include custom colours.
Link data between G Suite apps
If you use sheets, docs and slides and regularly exchange information between these apps, you can now link data between apps and update the linked object automatically if the source changes. If you need to include a chart or table of data from sheets in your Google Doc, this is just the feature for you, as you'll see in our How To video:
For more information about G Suite, or to talk to one of G Suite experts - please click here.