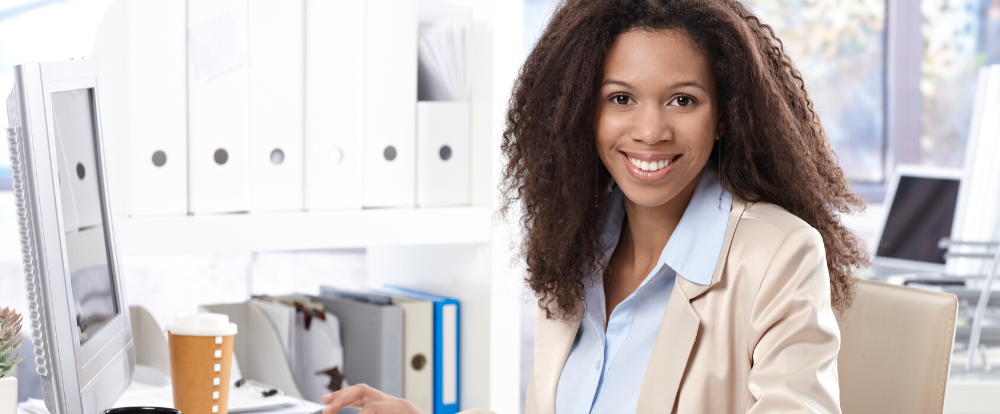 Are you wondering which cloud productivity suite to use, or thinking about switching from Microsoft 365 to Google Workspace (Formerly G Suite)?
Here are 4 reasons why business leaders choose Google Workspace to re-imagine the way their employees work - more often than not, remotely - and become more innovative.
1. Work remotely
Google Workspace was born in the cloud and designed with "mobile first" in mind. It provides a consistent user experience from all kinds of devices. Because everything is stored in the cloud, everything can be accessed from any device with an internet connection, but you can work on files even if you don't have an internet connection. And as all the tools can be accessed through the browser, you don't have to install anything locally, letting your team be productive on personal as well as company devices.
In remote working environments, security is harder to achieve. Google Workspace was designed from the ground up to let you collaborate effectively and securely in a shared, distributed environment. All data is stored in the cloud, so it's subject to the strict security and backup measures provided by Google, and is encrypted both in transit and at rest. You can implement VPNs centrally from the Google Admin console and quickly add further measures such as 2-factor authentication.
And especially, when your employees are not in the office, you need to provide support easily. Google Workspace is a pure cloud solution, so Google takes care of all the maintenance. It runs in the browser, so you don't need need to install or maintain anything on users' devices. And you can manage your users, devices, apps and security from anywhere, at any time, from one place, using the comprehensive set of tools in the browser-based Google Workspace Admin Console.
2. Work smarter
Google Workspace provides people with better access to files, knowledge and insights, while reducing the time they spend on routine, repetitive work or looking for information. Tools such as Cloud Search, Priority Inbox and Explore in Sheets — which lets you analyse data by simply asking questions — all help staff make more confident and well-informed decisions.
3. Work together
Google Workspace encourages people to adopt new — more collaborative — ways of working. "Video on" as the default in Google Meet encourages face-to-face interaction, no matter where people are located. Sharing content directly from Drive in Google Meet and Google Chat lets everyone see what you're discussing and make changes or capture ideas during the call. Google Groups let cross-departmental teams communicate easily, while you can use Google Currents, an integrated enterprise social network, to connect people with common interests.
Only Google Workspace was designed for exclusive cloud and mobile access. This means everyone can edit and comment on documents at the same time — even if they don't have a Google Workspace account — using their web browser. That lets teams create together in real time, quickly reach consensus and make decisions faster.
4. Work seamlessly
Google Workspace was developed from the outset as an integrated set of tools that remove obstacles and wasted time and give you everything you need to change the way you and your teams work. Start a chat right from your Gmail inbox and quickly switch to a voice, video or group chat — all from your browser, with no need to fire up separate applications. Easily access and update key data in other business apps like Salesforce and SAP, thanks to seamless integration. And work with Microsoft Office users — scheduling and rearrange meetings across calendars in Google Workspace and Outlook, and working with Office files — without worrying what tools they're using.
Working with a Google Workspace Premier Partner
Ancoris is only one of a handful of European Google Cloud partners with the Work Transformation Enterprise specialisation. Our deployment experts will help you make a smooth transition―for the technology and for the people using it.
A business is only as good as its people – so why not make them extraordinary? Empowering them to work better together not only unleashes their talent and creativity but makes them your competitive advantage. The modern, easy to use applications in Google Workspace make real-time collaboration a breeze. Combine Google Workspace with Chrome Enterprise and you've got the most secure and mobile workplace.
To complement our technical service delivery consultants, we have a dedicated in-house change management and user enablement team to guide you through the process.
If you'd like to find out more about how we can help you to create your digital workplace, why not take a look at some of our customer success stories or talk to our Google Workspace specialists.
Article updated June 2020
First published January 2018