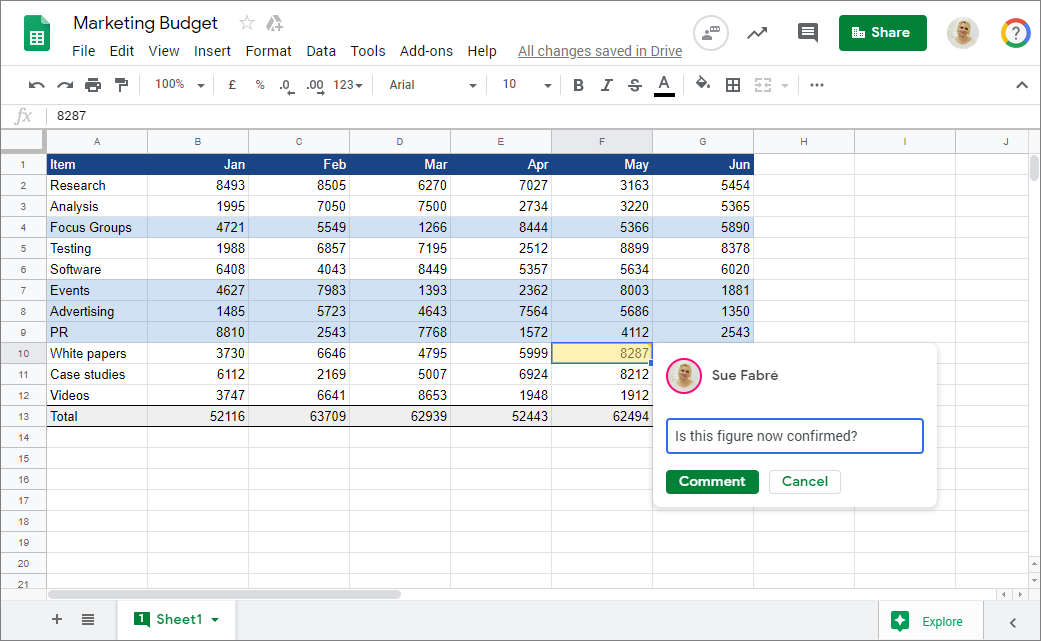 Many of us are reluctant to embrace new productivity tools when our employers want to change the technology we use at work. We worry that, even as we move towards a digital workplace that improves team collaboration across the business, we'll lose access to some features that are key to getting our jobs done.
Microsoft Excel "power users" seem to worry more than most about switching spreadsheet applications — but Google Sheets is more powerful than most of them realise. Here are 14 ways Sheets can help you do more:
one-click templates that let you instantly create new formatted spreadsheets — customised with your company branding — for routine reporting tasks.
easy importing from many different formats, including quickly converting text into tabular data, importing a range of cells from another spreadsheet, and importing from structured data sources such as RSS and ATOM feeds as well as CSV files.
easy data capture from colleagues, customers and partners, through Google Forms. Another tool in G Suite, Forms populates Sheets in real time, so you can start analysing data immediately.
fast, seamless importing from third-party applications such as SAP and Salesforce, with the option to build connectors for any application.
grouping rows and columns, so you can hide or show sections, making it easier to focus on just one area.
macros to automate repetitive work, whether that's cleaning and consistently formatting data across multiple tabs or creating charts and pivot tables.
third-party and in-house add-ons, available from the add-on store, to handle complex tasks like removing duplicates, merging data, normalising values and detecting outliers.
a scripting language, Google Apps Script, that lets you create custom analytical functions or set triggers to kick off actions when data changes in a sheet.
drill down and automatic grouping in pivot tables, to let you quickly access the data being summarised and make it easy to show data by quarters or years.
user-specific filters, known as filter views, that let each person viewing a Sheet organise the data in the way they want without affecting what other users see.
intelligent suggestions for analysis, through the Explore button. You can ask questions using natural language, such as "what's the average profit by product category?" The Explore area will also suggest charts, pivot tables and formatting to help you quickly get a handle on your data.
seamless collaboration, with everyone able to work on the most up-to-date sheet at the same time. You can hold rich discussions in comments attached to a particular cell — with an easy way to invite people into the discussion — while an activity dashboard lets you see who's viewed a sheet and makes it easy to directly nudge anyone who hasn't.
named snapshots of key versions of spreadsheets, so you can quickly look at changes between important milestones. Of course, there's also a full version history of every change made, who made it and when.
enterprise-grade security to keep your data safe. Alongside all the access controls you'll find in any of the collaboration tools in G Suite, you can set expiration dates when sharing sheets and prevent people from downloading, printing or copying them.
One business that is benefitting from Sheets is cosmetics company Lush, an Ancoris customer. Managers used to send schedules to staff as email attachments — and send a new attachment each time the schedule changed. Now, everyone can always access the most up-to-date schedule in Sheets, from any device. That saves time for staff, who no longer have to hunt for the most recent schedule, and streamlines the scheduling process for managers.
To find out more about how document collaboration tools like Google Sheets can help your business create a more collaborative and productive digital workplace, why not come and talk to the experts in our G Suite team.