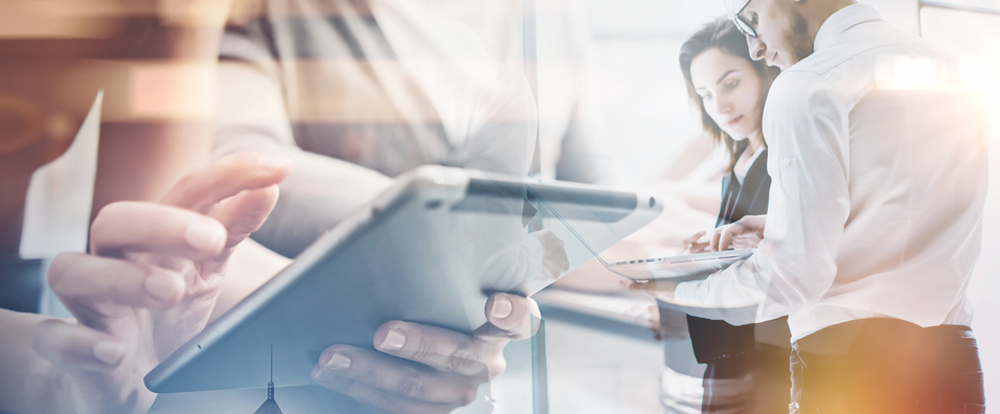 Communication with employees is vital, especially with a remote workforce.
Studies have shown that whilst it may difficult to engage employees in the workplace, engagement is crucial for both performance and job satisfaction. But how do you communicate with your employees without sending blanket emails that are seldom read and responded to? How can you encourage feedback and participation, while allowing people to read messages when it suits them?
Google are relaunching Google+ as Google Currents, and are aiming to make communication easier within your organisation, by connecting knowledge, ideas and people at scale.
Currents makes it easy to have meaningful discussions by enabling leaders and employees to exchange ideas across the organisation and gather valuable feedback and input from others, without flooding inboxes.
1. Engage and align employees
Drive alignment and create a sense of belonging across remote locations with constructive discussions that encourage feedback. Set up tags and streams to allow your users to read important information first, and +mention people that you want to engage on a personal level.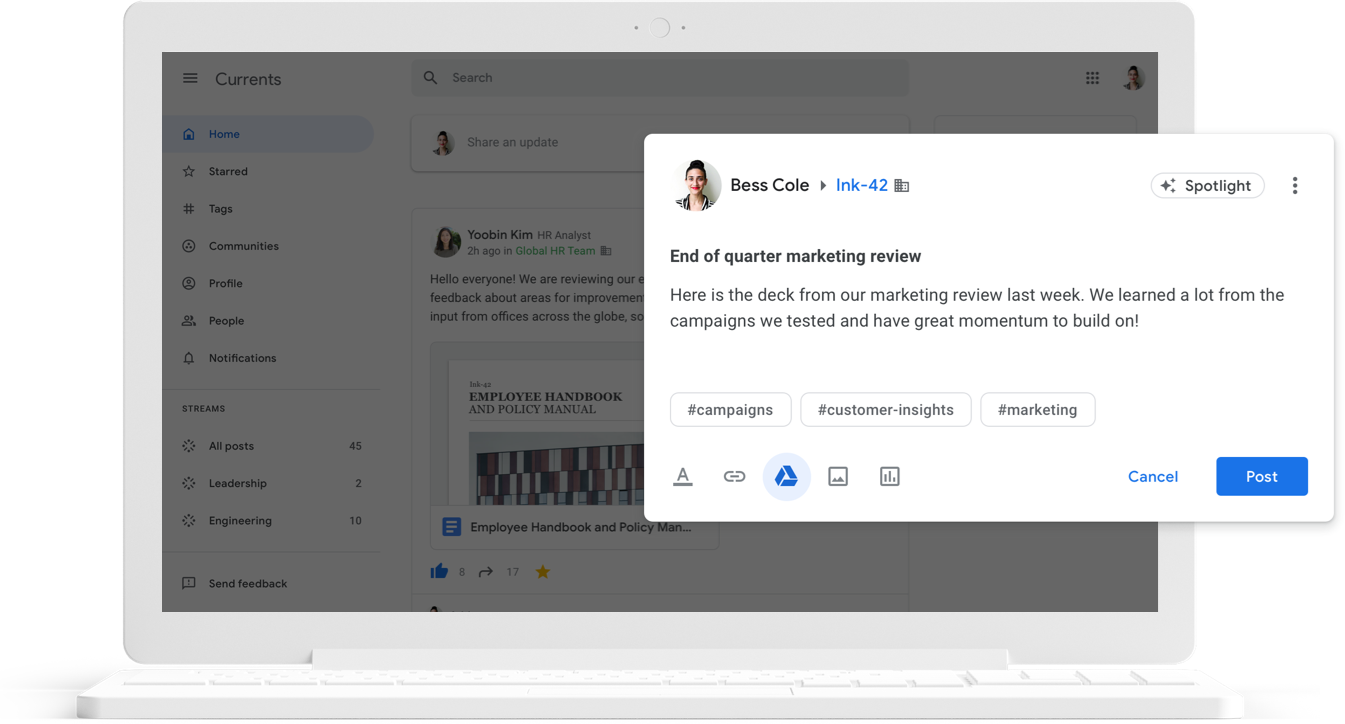 2. Exchange ideas across the organisation
Exchange ideas at scale, by connecting your employees to the people and content that is relevant to them. Extend the reach of discussions to include staff at all levels, and interact informally about both work and social topics.
3. Tailor discussions according to audience reactions
Shape your discussions with content management and engagement measurement tools, and use streams to promote specific content to a targeted set of employees or the entire company. Designate specific users as leaders so that they can spotlight important information to the entire organisation.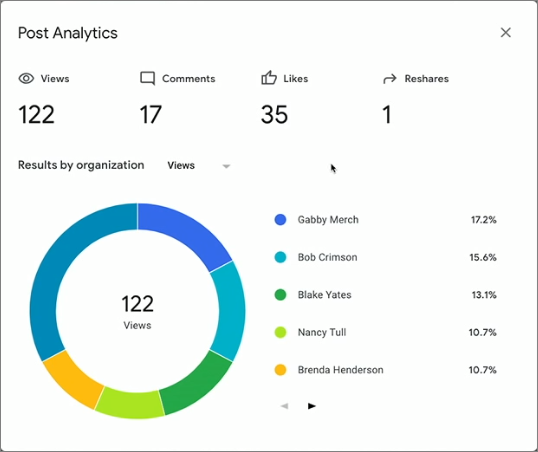 4. Keep your content secure within your domain
Currents is an enterprise-only social network. When your users view Currents, they won't be overwhelmed with public posts, but will instead see content relevant to the tags and people they are following, as well as popular posts from communities and the organisation as a whole. Anything shared in Currents will only be available within your domain, unless you specify otherwise.
If you already use Google+, all of your communities will be migrated automatically to Currents from 6th July 2020. Contact our Customer Success Services team if you would like to find out more about Currents and how we can help you start your journey with Google Currents.