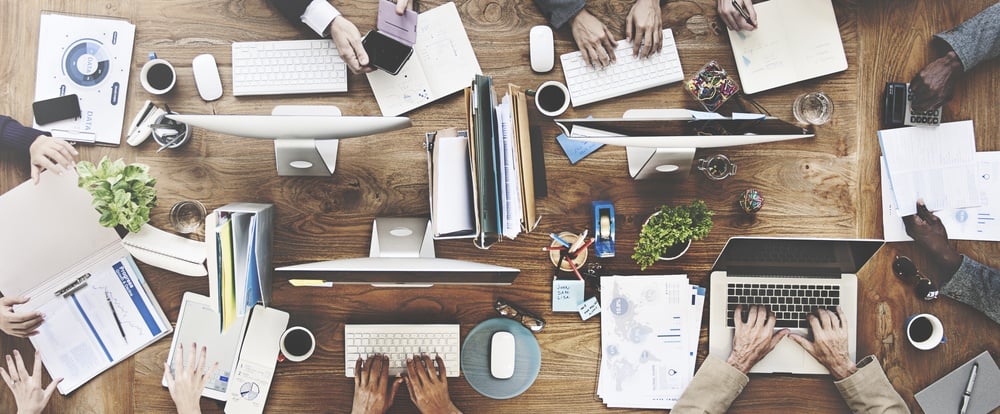 You've committed to digital transformation in your business. You're thinking about moving from Microsoft Office and Exchange to Google Workspace, to provide smart, simple and secure team collaboration and mobile working. No matter your transformation strategy, there'll be times when only some of your people have moved to Google Workspace and some will still be using Microsoft Office and Exchange. Once you've completed the move to cloud computing, you'll probably also have customers or suppliers who are sticking with Microsoft.
That's why Google has introduced innovative technology that lets Google Workspace and Microsoft users to work together, without worrying about who's using which tools. You can schedule and reschedule appointments seamlessly across Google Calendar and Outlook, as well as book resources such as rooms held on Exchange Server from Google Calendar. You can also work together on documents in any Google or Microsoft format, without version conflicts and with multiple users able to access Office documents at the same time. All these features work on both web and mobile, in real time, and for Office 365 as well as on-premises users.

Making it easier for Google Workspace to work with Microsoft Office and Exchange means:
Your employees will be able to carry on working without interruption, collaborate across teams, and remain productive, even as you transform your business.
You can adopt Google Workspace at your own pace, rather than hurrying to get everyone off Microsoft products as soon as possible.
You'll save time and money on change management and improving employee engagement because you won't need to implement new procedures or workarounds while you're in transition.
You'll save money on licences because you'll be able to move users off Microsoft Office and Exchange as soon as they have Google Workspace.
But doesn't all this simplicity for users and the business mean hard work for your IT admins? Not at all. There are quick and easy set-up processes in the Google Admin Console for all of this, while Google provides tools to help you make the necessary changes on your Exchange servers as well. Once you've got it set up, it just works.
Of course, you'll also benefit from great security as standard. Users can access all their files, but files are stored in Google Cloud by default, with only the metadata stored on their local hard drive. That means there's less risk to your data if a machine is lost or stolen – and you'll be able to wipe data from a device with a single click if you need to.
Working with a Google Workspace Premier Partner
Ancoris is only one of a handful of European Google Cloud partners with the Work Transformation Enterprise specialisation. Our deployment experts will help you make a smooth transition―for the technology and for the people using it.
A business is only as good as its people – so why not make them extraordinary? Empowering them to work better together not only unleashes their talent and creativity but makes them your competitive advantage. The modern, easy to use applications in Google Workspace make real-time collaboration a breeze. Combine Google Workspace with Chrome Enterprise and you've got the most secure and mobile workplace.
To complement our technical service delivery consultants, we have a dedicated in-house change management and user enablement team to guide you through the process.
If you'd like to find out more about how we can help you to create your digital workplace, why not take a look at some of our customer success stories or talk to our Google Workspace specialists.