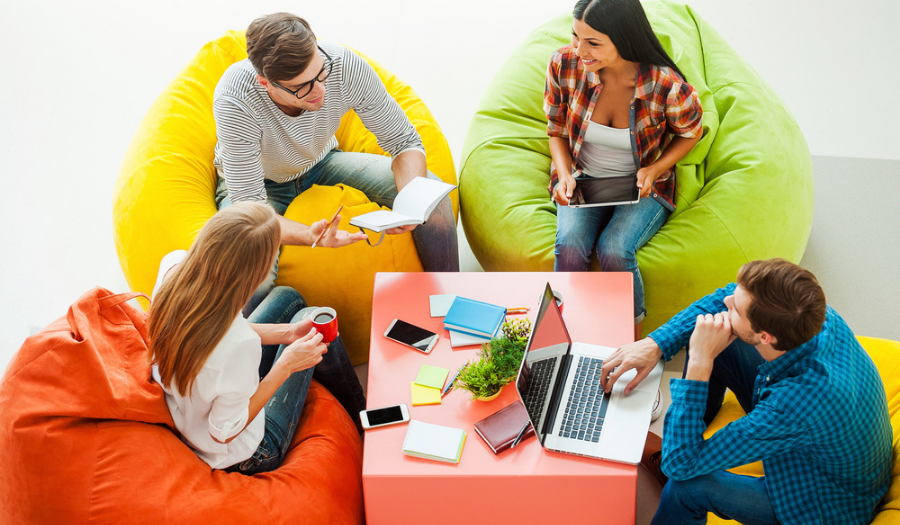 Innovation is the key to long-term business success, but many businesses continue to work in traditional ways because creating change in the workplace is too seen as too difficult.
However, the COVID-19 pandemic forced changes to how we work. By the end of April 2020, for example, over 40% of people were working from home, compared to just 12% a year earlier. Business leaders and employees came face-to-face with the possibilities (and challenges) of using technology to work differently.
For business leaders, the crisis has shown that their operations must become more flexible and resilient to disruption — but that there are opportunities to become more innovative, creative and efficient through moving to a digital workplace. Employees who've benefited from working from home or more flexibly — avoiding the daily commute or improving team working through making greater use of the online collaboration features in social tools like Google Workspace — will now be clamouring for companies to offer them this kind of flexible digital workplace on a more permanent basis.
That means we have a golden opportunity to take a leap forward. But the greater appetite for change won't, on its own, eliminate all the barriers to creating a digital workplace. Here are four of the most common challenges to delivering change and the steps you can take to overcome them.
1. Too busy
We're too busy keeping the current business running to have time to make changes. While this applies across the business, it's a particular headache for the IT department. The IT team typically spends at least 70% of its resources on maintaining legacy systems. You can free up time and money – and become more agile at developing new apps – by using cloud hosting. It allows you to offload routine server management and maintenance. It also gives you immediate on-demand access to new technologies such as Big Data, and a platform that makes it easy to develop mobile apps for employees and customers that integrate with your back-office apps.
2. Skill shortages
We don't have enough people with the right skills. Working with a Google Cloud Premier Partner like Ancoris not only gives you immediate access to technical skills but also lets you tap in to a range of implementation methodologies, tools and best practices that have helped us successfully deliver business change at hundreds of customers.
3. Culture of organisation
We don't have a culture of innovation. All too often, we're afraid to make changes in case things go wrong. We're unwilling to listen to ideas if they seem to come from the "wrong" place or person. Or we aren't prepared to invest in understanding the possibilities. The pandemic is providing a push at every level to change those attitudes — and once you've got a few people on board, it can spread like wildfire. That's what retailer HMV found when we ran one of our digital transformation workshops for its finance team. Not only did the team return to the office with more than a dozen ideas for changes they could make in their own operations, but they inspired the rest of the business. Soon, colleagues from other departments were asking for workshops for their own areas.
4. Fear of change
Our workforce won't support the change. Most of us find change a little scary and don't like being taken out of our comfort zone or routines. Once people are able to go back to the office, they might want to slip back into their usual ways of working as a sign that things are returning to normal. A effective change management programme — something we include in every project we undertake – can overcome that resistance and improve employee relations and attitudes. Research suggests projects with excellent change management are six times more likely to meet or exceed their initial objectives than projects with poor change management.
As a Google Cloud Premier Partner, we've used our tried-and-tested approach to change management to help customers overcome these challenges and successfully complete hundreds of change projects. We'll help you:
understand what change management is and why you need a change management programme
find a high-level sponsor from the business
understand your users, how they work at the moment, and how they'll be affected by the change
build the change management plan, which will include a communications plan, internal marketing plan and training and go-live support plan, all running alongside and integrated with your technical programme
If you want to find out more about how we've helped organisations like yours create a digital workplace that's made them more resilient and innovative, read about workplace transformation at the London Borough of Hackney or come and talk to the experts in our Digital Transformation team.
Article updated June 2020
First published November 2018