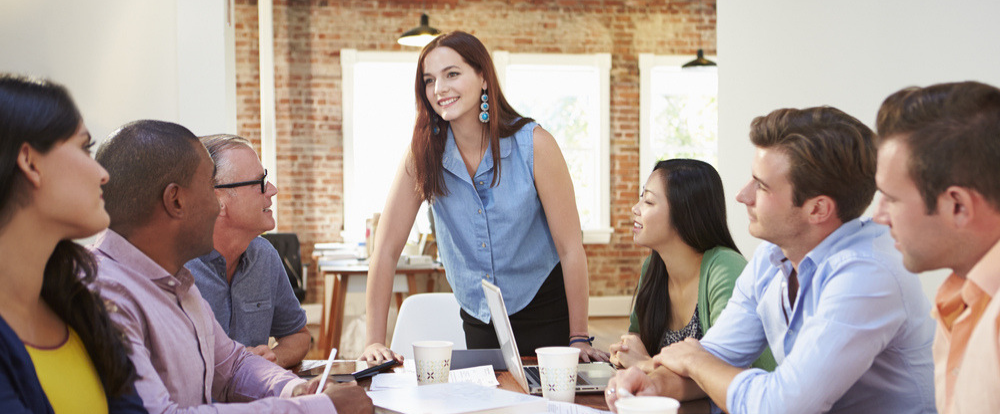 It is no secret that consumers are turning away from print and broadcast TV to online and mobile news and on-demand streaming services. This is challenging for media and entertainment companies, especially established organisations. To stay competitive and profitable in these conditions, you need to deliver better customer service, launch innovative digital products faster and reduce costs.
Download: 4 reasons to use the cloud to store your digital media assets
Here are 7 ways G Suite can help:
1. Bring everyone in the company onto one system
If you're like most media or entertainment companies, you probably have a number of separate business divisions that, for historical reasons, each run their own legacy email and productivity solutions. Google Workspace makes it easy to bring everyone onto the same system at their own pace, one business unit or departmental function at a time. When everyone's working on the same system, it is easier for them to collaborate and innovate, while reducing IT costs.
2. Respond to constantly changing business structures
The media and entertainment industry is one of the most dynamic in terms of mergers, acquisitions, divestments, launches and closures. Google Workspace's flexible subscription model means you're not tied into long-term contracts but just pay for the services and users you actually need. Admins can quickly set up new users and apply user policies from anywhere, using browser-based management tools. And there's no upfront capital expenditure or delay while you buy servers and configure them.
3. Create a culture of innovation while maintaining existing business workflows
Google Workspace can help you work faster and smarter — but for the media and entertainment industry, culture and process change mustn't threaten the ability to meet regular deadlines. For Google Workspace customers like Condé Nast, which publishes titles like Vogue and Wired, Google Workspace represented a huge opportunity to shift the culture but also potentially a huge risk. A detailed technical evaluation gave Condé Nast the confidence that Google Workspace included all the capabilities needed to replicate the customised workflows in its legacy systems.
4. Improve collaboration between departments and locations
Google Workspace makes it easy to collaborate. Shared calendars let advertising sales staff book meetings for colleagues with a more relevant offer. Instant video conferences using Hangouts Meet let you hold more dynamic meetings — without spending a penny on a dedicated video conferencing system. You can also manage how you share content — and even set up shared team drives — without needing to involve the IT department. And whether you're creating and editing content for publication, putting together a pitch, or figuring out your budget, real-time simultaneous editing, comments and action items in Docs, Sheets and Slides can slash timescales.
5. Support a seamless best-of-breed experience
While Google Workspace includes a wealth of tools, you may have already invested in a point solution like videoconferencing, or be using specialist cloud solutions like Salesforce for CRM or 8x8 for your contact centre. Google Workspace is not only designed to be modular but also makes it easy to integrate with these other cloud-based apps, so everything works seamlessly together. For your users, third-party apps show up in the browser as just another tool in Google Workspace and automatically let them move between tools as if they were part of the same system.
6. Make it easier to secure your systems
Media and entertainment organisations are more likely than most to be a target for attacks, from denial of service to take down a news or streaming site to hacking efforts aimed at uncovering confidential news sources. Of course, most media and entertainment companies also hold a lot of sensitive information about subscribers that needs to be secured. Google Workspace, as part of Google Cloud, benefits from a layered defence-in-depth approach to security — and the expertise of a team of 700 security professionals — to deliver a level of security few companies can match. Google Workspace itself includes fine-grained access controls, encryption of stored data, and support for two-factor authentication of user accounts.
7. Provide an environment that will attract and retain the best employees
Every company is in a war for talent. If you're recruiting new staff, the chances are they'll be "digital natives", who now make up the largest segment of the workforce. Digital natives expect to be provided with collaborative, social tools like Google Workspace that give them quick and easy access to everything they need in one place, let them work from anywhere at any time on any device, and support collaboration. If you're still running legacy email and productivity solutions — even cloud-based ones like Office 365 — you'll be losing out on the best talent.
Working with a Google Workspace Premier Partner
Ancoris is only one of a handful of European Google Cloud partners with the Work Transformation Enterprise specialisation. Our deployment experts will help you make a smooth transition―for the technology and for the people using it.
A business is only as good as its people – so why not make them extraordinary? Empowering them to work better together not only unleashes their talent and creativity but makes them your competitive advantage. The modern, easy to use applications in Google Workspace make real-time collaboration a breeze. Combine Google Workspace with Chrome Enterprise and you've got the most secure and mobile workplace.
To complement our technical service delivery consultants, we have dedicated in-house change management and user enablement team to guide you through the process.
If you'd like to find out more about how we can help you to create your digital workplace, why not take a look at some of our customer success stories or talk to our Google Workspace specialists.